Take a moment and picture IKEA instructions. It takes half an hour to read and understand the instructions. And it takes another hour (or two) to flip the pages back and forth in an attempt to match the right furniture pieces to the right images. It's confusing and time consuming.
Now, open your comptuer to YouTube and type "How to assemble IKEA furniture." You are presented with a long list of visual guides in which people assemble the furniture right before your eyes. This method saves time and energy.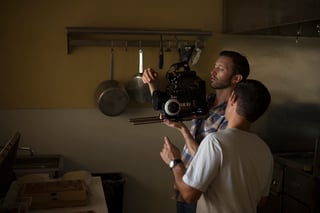 So what does this example illustrate? The power of videos.
The trendiest websites feature videos as the main page background and many online courses created videos for engaging and easily-to-follow content. Video marketing is changing the face of the web and changing the way people learn. Coaches should take advantage of this rise by creating video content.
According to Forbes' article, "Video Is the Future of Media on The Web," by 2020 roughly 82% of internet consumer traffic will be videos. From social media platforms such as Facebook, Snapchat, Periscope to educational platforms such as Udacity, Udemy, and various YouTube channels, it's clear video is a must-have feature in order to attract clients and bring value to customers.
There are many benefits of video content such as:
Coaching videos are engaging and easy to digest. Appealing content is especially important to attract - and keep - clients for small businesses like coaches.
Coaches can reuse video content countless times for new customers. Rather than create new material constantly, reusing content

saves coaches time, money, and effort.

As clients pay for accessing coaching videos, coaches

can scale up and accept more clients.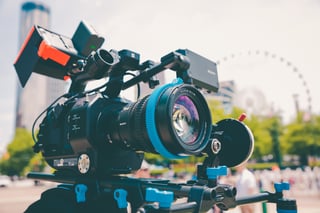 Of course, changing from one type of content to another requires implementing new infrastructure which can be time consuming and costly. The upside is that technology has advanced so much that production cost is lower than ever. Now is the best time to incorporate video coaching into a marketing strategy. In addition, it's important to remember the core value of coaching: comfort zones are pleasant, but nothing ever happens there. Coaches should also step out of their comfort zone and embrace new ways people receive information. It is expected that videos will be embedded in every kind of industry, and the coaching industry is no exception.
An increasing number of startups are creating the infrastructure to deliver video content to a variety of industries. Ace-up, a venture based out of the Harvard Innovation Lab, aims to change the coaching industry. Ace-up works to help coaches create video content, blog posts, and webinar plans, to showcase their expertise in an appealing profile, and to increase their search engine optimization. You can learn more about the Ace-up membership offers on the website.
As stated by the Guardian: "If a picture paints 1,000 words then one minute of video is worth 1.8 million, so say Forrester's researchers."