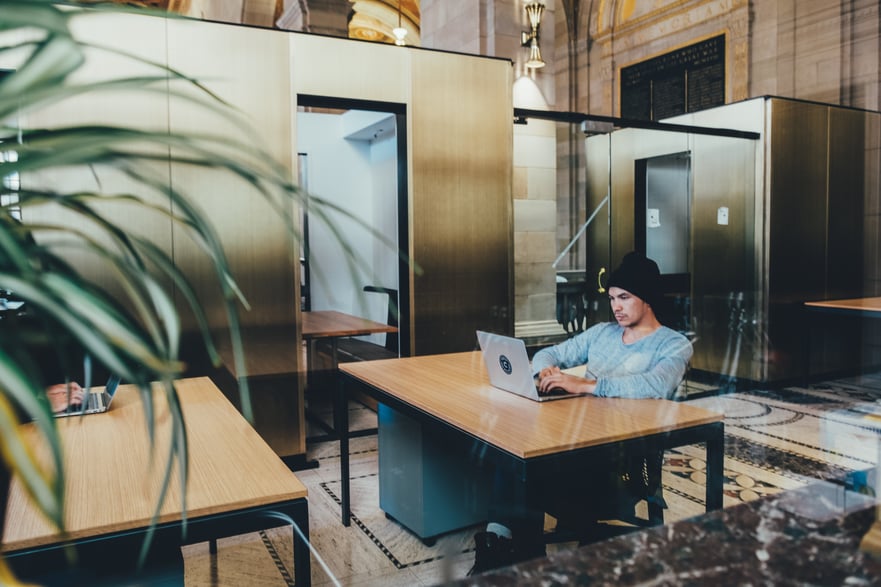 Congratulations! You've been asked to have an interview for the job position of your dream. Now it's time to prepare yourself for this great opportunity. Here's a guideline of steps you can take to "ace" that interivew.
For first time encounters the word "interview" brings on a cold sweat. Even for experienced candidates the interview process can be synonymous with nightmares. Most of us waste a lot of time panicking and procrastinating instead of preparing calmly for interview questions. To save you time, energy, and stress, Ace-up offers some interview tips you can easily follow. Take a look!
Step 1. Outfit
We can argue that first impressions are misleading, but they're the only time you can show your best assets to the company you want to work for. So "dress to impress." It is better to overdress than the other way around. You should research the company's culture to not overdo it on your outfit. Is the company a startup? A tech company? Or a conservative institution such as banking? The last one would not forgive you for dressing up in plain T-shirt or hoodie; however, it might be a good choice if you interview with a startup.
Have a friend working there? Definitely reach out to him or her to ask about company culture and dress code.
Bring emergency items such as Band-Aids for your shoes, chewing gum, and other similar things. And don't forget to clean your bag. It should look as polished as you and your outfit.
Step 2. Resume and reference letters
Usually you will be told how many people will interview you, but there are times when more people are brought to the interview panel. This means you should prepare extra copies of your resume. Find a reputable person to review your resume. In fact, Ace-Up offers resume coaching so you can be fully prepared.
Make a list of people who can speak about you and include their full name and contact information. Make sure to contact them beforehand to let them know they may receive a phone call or e-mail asking about you.
Step 3. Research the company
This step should take most of your interview preparation time. Here is the list of sources you should check:
Company's website – this is a must
Glassdoor – check what current and previous workers have to say about the company
Friends who works at the company
Social Media platforms: Facebook, Twitter, LinkedIn, etc. – but don't just look at what the company posts. Also read comments from others to get an understanding of how the company is perceived.
Current news – again, you want a broad perspective on the company
Make sure to look up people who will interview you through company's website and LinkedIn profiles. This will give you some idea of what interview questions to expect from them and what can you ask that would raise their interest.
Each company will have its own interview style, from traditional questions to case studies to behavioral interview questions. We will have an extensive post on different strategies that will help you "Ace" each type of question. If the company didn't provide you with an interview overview, it is completely fine to ask company's HR for the format of the questions. This might even show the company how proactive you are.
Step 4. Polish up yourself and your language
Using resume as a reference, reflect on your past experiences in chronological order. Knowing your resume from the inside out will help you anticipate any interview questions with ease.
Prepare one or two phrases that you can fill in while thinking what to answer. For example, you could say, "That is a great question. My take on that is…" And then elaborate on one of your many accomplishments.
Stand in front of the mirror and practice your speech. Often we don't realize the small movements we make that others observe, such as touching our hair or face. Be aware of the small ticks you make and try to minimize their use during the interview. You can also find a public speaking coach at Ace-Up who will train you to speak well in interviews and in public speaking sessions, like work presentations.
And last but not least: SLEEP. Every step we've discussed here will be harder to accomplish if you are too tired to function well during your interview.
Lastly, you may be asked questions like, "What is your career path or plan for the future?" This question throws a lot of people out of their comfort zone because it requires we think ahead. The best way to be able to shape your plan is to consult with a career coach. Ace-up offers many skilled and credentialed career coaches who can help you prepare for to give an excellent interview.