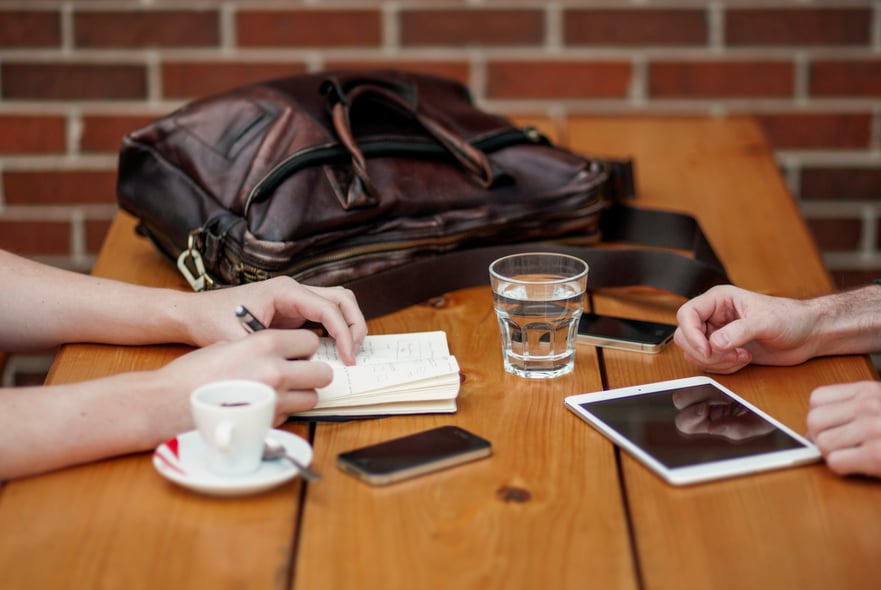 This week our team attended a workshop at the Harvard Innovation Lab led by Assistant Director Alice Ly. In her talk "Plunging into Networks: from Cold Calls to Warm Intros," Alice shared her personal and professional networking tactics.
Alice began her talk by stating, "Connections are not commodities. Be mindful of how you engage and balance between quantity and quality." With that tip in mind, she launched into an explanation of how to write successful emails.

Email Etiquette for Cold Calls
First, create a list of who you want to contact including the contact's name, company, and email address. Your contact could be a professor, colleague, mentor, or even someone you share a bus ride with. As long as that person aligns with your idea or project, they could be a good resource. Most people tend to think networking exits only in professional settings. In truth, the chance to network is all around us so keep your eyes open to useful contacts in unexpected places.
Second, research your contact's background on LinkedIn. By examining their profile, you can gain both a glimpse into their professional accomplishments as well as their personality. It's necessary to keep your own profile polished and professional so potential contacts appreciate your background and skills.
Third, set aside time to send emails and LinkedIn messages. Make sure you follow up in a timely manner of 24 hours or less.
Fourth, draft a detailed cold email that you can easily alter. Here's an excellent example:
---
Hi,
As a brief intro, I'm the (title) of (company), a mobile app that ... We've had a great 10 months bootstrapping to 20,000 users in the Boston, New York and Philly area.
Given your … success/expertise/experience….with….company or skill, I'd love to connect to ask you a few questions about…..growing users, scaling…. Would you have 20-mins for coffee at/near your office or a quick call in the coming weeks?
Thanks, (your name)
(Title)
(Company)
---
So what components make this email effective?
For starters, the intro statement is concise. The language is simple so the reader can

immediately

grasp the company's function.

The traction described is easily quantifiable. This reinforces the

company's c

redibility.
The email is personalized. Always include a sentence or two to indicate you researched the recipient and you need their expertise.
Request a short meeting. You're more likely to receive a "yes" if you request a meeting of 20 minutes or less.
In general, this is a solid cold email. What's missing from this example? A link to the company website, which would allows the reader to quickly look deeper into your company.
Email Etiquette for Warm Introductions
Like cold emails, the best warm introductions follow a formula. The following message exemplifies the major components that make up an effective warm email.
---
Hi (Name),
Hope you've been well; it's been a while. Since we last saw each other, I've been working on my startup (Name). We help ... .
I'm writing to ask about (Name). Do you know him well? I'm hoping to connect with (Name) for a quick coffee or call to ask about his opinion on (Company's name)'s business model . If you feel comfortable making an intro, I've included some text below you can edit/modify to your liking. If not, no worries, but any info/advice you have for me would be appreciated or if you can pass along his email, that would be very helpful.
Do let me know next time you're in the area and we can properly catch up.
Best,
(Name)
(Company)
---
This email is effective because it allows the writer to clearly explain
what the company does
the purpose for connecting
specific topics and questions they'd like to ask
As with a cold email, offer to meet the person at their office or another convenient location. Of course, take time to gather research from mutual friends, LinkedIn, or their company website. Finally, once you get a response from your contact, don't forget to thank the person who originally connected you. After all, they just expanded your network!
So here you have it: business email etiquette to connect with people like mentors, partners, and clients. Connect with an Ace-Up Leadership and Career Coach to help you plan and scale your venture.
Stay tuned,
Anya @ Ace-Up