I met my life coach for the first time after a particularly frustrating fall. I had left my full time job in favor of freelancing. I was doing what I always wanted to do, and yet, I couldn't do it. I faced writer's block at every turn, and knew I wasn't using my time or talents to maximum effect. Working with a life coach not only helped me with the problems I presented, but helped me to realize how to solve future problems and frustrations I'll continue to face down.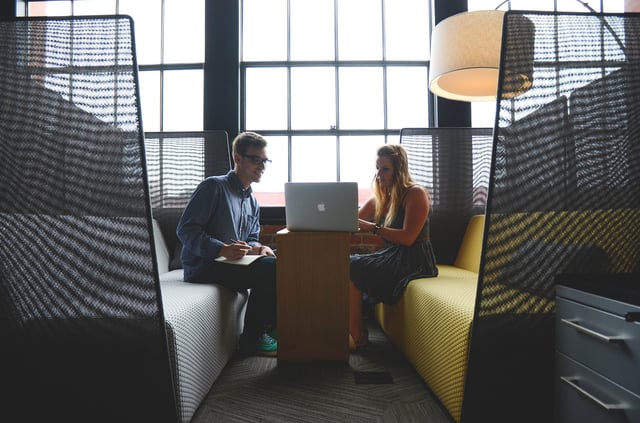 Not sure if a coach is right for you? Read on to learn more!


What is a life coach?
At its most basic, you can think of a life coach like a personal trainer, but for your emotional health and wellness. A life coach works with a client to help him or her solve a problem. Your problem might be something immediate and concrete, like stress from work, or less a specific issue.
Like a personal trainer, life coaches have a variety of backgrounds that include a multiple of different approaches.


When should I see a life coach?
It's important to accept that there is no wrong time to see a life coach. There's no wrong time to work on improving yourself. You don't need a concrete problem or deadline to make headway. The only thing you truly need is a commitment to taking on personal work to make a change in your life.
It'd be a mistake to assume that working with a coach will magically solve your problem. Working with a life coach entails a partnership, the two of you will work together towards solving an issue. By addressing the root of the problem and taking action, you'll discover a solution in the process.


How will a life coach benefit me?
Once again, benefits differ from person to person when it comes to working with a life coach. Working with a life coach can help you learn a set of tools to solve problems that are facing you immediately, in addition to future problems you'll encounter.
I knew life coaching was making an impact in my life a month or two into the process. Instead of going into a tailspin when an editor gave me feedback on a project, I was able to take a few steps back and look at my work holistically. On its face, the action seems small, but for me, it was a major achievement.
Benefits also vary depending on what you're working on. Whether you're learning how to be positive in life or focusing on active listening, progress and achievements will be based on different benchmarks that are tailored to your experience.


To boil it down, there's never a wrong time to work with a coach. When you make self improvement a top priority, you're ready to work with a life coach.
---
Looking for a safe, trusted Life Coach to help you achieve your goals? Have a free consultation with one of Ace-up's Life Coaches and see how they can help you today. They're thoroughly vetted, high-quality professionals in their fields, and with Ace-up's Moneyback Guarantee, you're in safe, trusted hands.