Believe it or not, most of us omit the most important element at the top of ours resumes. No, it's not your contact information, or the formatting of your header, but actually the elusive executive summary.
Sounding more appropriate for a boardroom than atop your CV, the executive summary is a crucial part of the resume that many leave out. However, a well written and tailored executive summary could be the difference between your resume in the trash, or passing the first round. Read on to learn more about this important one liner.
What is an executive summary?
An executive summary, sometimes called a personal statement, is a short (2-5 sentences), succinct summary of why you are best suited for a role. In the resume itself, the summary typically falls just below your contact info, and before your list of previous experiences.
Using an executive summary gives you a chance to tell the hiring manager why you're a good fit for the role before an interview even takes place.
Do I need an executive summary?
It will never hurt to have a specialized executive summary on a resume. However, most people ditch the summary because it feels like too much work. If you aren't willing to write a few lines about how you'd fit well in a role, then a summary isn't for you. But, if you can't write an executive summary for a job you're applying to, you might want to reconsider why you're applying for this role at all.
A personal statement can be a great way to show you understand the role, and it can help create a narrative of your resume. The statement can shape your CV before the manager even reads it.
As mentioned above, the summary should be tweaked from application to application. A run of the mill, standard executive summary will just take up space on your resume, and will likely do more harm than good.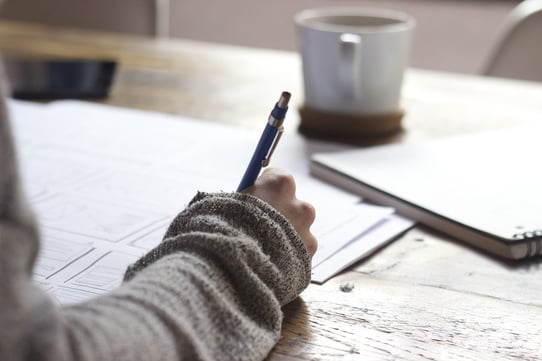 How do I write an executive summary?
An executive summary should be specific. Comb through the job description and use similar language or descriptions to highlight why you are the best for the specific role.
Allude to your background, and give the manager a taste of what they'll encounter below. The summary can also be used as a tool to fill in the gaps. Did you transition between specialties, or change industries? An executive summary can help someone understand why each experience matters. Think of it as a synopsis of your career so far, and how it fits into the job you're applying for.
Executive Summary examples
Bad example: To obtain a position in the PR & Marketing industry with focus on consumer facing brands and technologies.
This executive summary could come from just about anyone. It doesn't show anything about your experience, or why you might be unique. It mentions nothing about you or the company you might be interested in. This might simply be regurgitating the listing, but adding nothing to it. Overall, it's a bland statement that gives no idea of who you are or why you are suited for the role.
Good Example: Copywriter and editor with 5 years experience in both marketing and content creation with a wide array of technology heavy industry experience with consumer facing goods.
This example uses a few lines to sell years of experience, in addition to giving insight to the resume to come. It links the background of the applicants with the skills of the job description.
In addition, the summary looks to fill in holes in the applicant's background, touching on a few different industries or fields of experience the applicant has worked in. While it reflects the language of the listing, it adds to it by showing what the potential hire could bring to the role. Perhaps most importantly, it's short and to the point.
While creating an executive summary may seem like a nuisance, it's setting you up for a stronger interview experience. You're already in the mindset of the job, instead of just applying to it blindly. Executive summaries are underused, but are an essential tool to ensure more interviews.
---
Get personalized resume help from Ace-up's team of Career Coaches and learn how to write a resume that truly shows how talented you are! Each coach offers a free consultation, so you can get to know them first and figure out if they're the right fit for you and your needs.