Wouldn't you want to be excited to wake up on Monday morning to go to work?
We all want that! We want and deserve meaningful work where we feel valued and where our talents and strengths are being maximized. However, this meaningful work can be so hard to find, and for those of us who find it, really scary to pursue.
Luckily, there are many strategies you can use to get clarity on what your dream job and career path is. You can do career assessments, work with a career counselor, or read blogs. All of these strategies might give you some inroads. However, in my experience as a Life and Career coach, there's one sure-fire way to discover your calling and have the confidence that you'll need to make bold moves in that direction. You actually need a…. [Insert drum roll] transformational retreat. I know what you're thinking: why would I need a transformational retreat process to discover my professional calling? I'll break it down for you. Here are the top three reasons why this strategy is so necessary and is all you'll ever need to discover and pursue your calling (and enjoy the journey along the way).
1) You have to get off the hamster wheel of your life in order to get clarity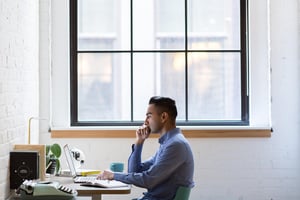 The easiest way to get the clarity you need to discover your calling is to leave your natural habitat and get out of your busy everyday routine. You have to break your patterns in order to discover anything new, including your professional calling. A transformational retreat provides the perfect opportunity to get out of your routine in an environment that has been hand-picked by a life/career coach to facilitate this specific type of transformation. For example, a retreat for mid-career professionals making a leap into a new career could take place in an area where there are cliffs overlooking the ocean and incorporate a cliff-jumping ceremony to help participants solidify their commitment to their bold career move. This kind of stuff is way off the hamster wheel.
2) You need a structured process led by a professional life/career coach to get the clarity and confidence necessary to discover and pursue your calling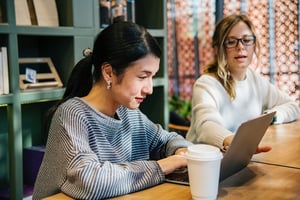 Many of my clients know they want more meaningful work but just don't know what the steps are to get there. A transformational retreat led by career coaches will provide the right amount of structured exercises as well as alone time for self-inquiry to get the clarity you need. A seasoned career coach will know how to address limiting beliefs that get in the way of your confidence, and can facilitate integration exercises during the retreat and after to sustain your progress.
3) You need a community to support you that won't give force to your fears
Once you get clarity on your calling and you start to move in that direction, you will be met with a ridiculous amount of resistance. Your inner critic will literally go into overdrive, saying things like "I'm too old" or "I'm not ready yet", "I won't be able to make a living" etc. If you face this intense resistance alone, you will talk yourself out of a seemingly risky career transition. All quantum leaps require collective imagination and support. The life-long community that is created at a transformational retreat for career transitioners can be an invaluable container to support your highest vision for yourself when you start losing steam, meeting obstacles, and getting discouraged. A community like this will ensure that you move through a scary transition with a lot more grace and ease. This community will be an essential part of your radical self-care plan, keeping anxiety at bay and your sanity intact.
Insight without action is powerless, so if this blog resonates with you, take action now by starting to put at least the first step into motion. We'd love to hear from you, leave us a comment below and let us know what resonated with you and what next step you'll take.
---
Tajan Braithwaite Renderos is a Career Coach and Diversity and Inclusion Specialist. Tajan is known for successfully coaching millennial young women and women of color to gain clarity on and promote their unique leadership strengths while improving their social and emotional intelligence in the workplace. Tajan is an expert trainer and speaker and has worked with organizations to promote diversity and inclusiveness, while coaching executive leaders to become diversity champions. She has extensive experience in the field of Consulting and has worked with several federal, state, and local agencies, including the Centers for Disease Control (CDC) and several agencies within the Department of Health and Human Services, as well as locally with the MA Department of Public Health. She is an avid blogger and podcast guest speaker on career transition issues.