Many of us would like to leave our days of team building exercises behind. From ropes courses to building structures with spaghetti, team building activities can feel stale, forced and incredibly unproductive. However much you dread it, the right kind of team building activities can make all the difference in group dynamics and employee morale. The trick is planning these activities with intention and enthusiasm. Not all team building activities are built the same, but the right outing can transform the way a team works, or shift the morale of an entire office.
1) Communication
You might chat all day with co-workers, but are you really communicating? The simple task of improving communication skills can be daunting, but by creating a fun experience, it won't even seem like work.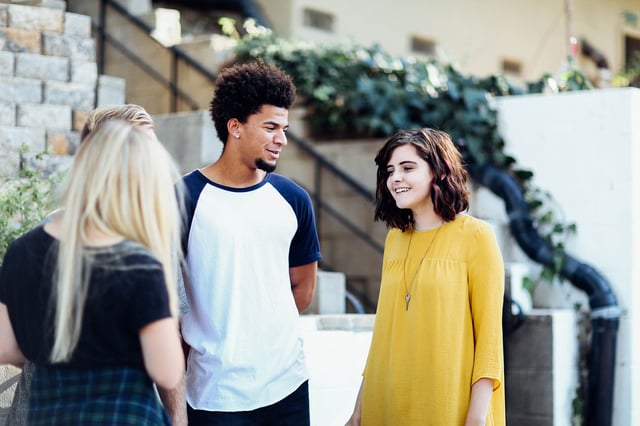 An excellent way to sharpen and teach communications skills can be as simple as an afternoon of improv games or attending an improv workshop. While some coworkers might deem it "silly," improv can be an excellent tool for improving communication. Basic tenets of improv include supporting other players' ideas, working together, and trusting your instinct. Your team doesn't have to be a laugh riot, but some simple games can make all the difference.
If improv isn't your speed, consider teamwork promoting activities like Escape Rooms or scavenger hunts. When you mix up the setting of your team, you have a chance to re-imagine the way you communicate with each other. If you make talking and working together gameified, you have an opportunity to unearth new communication skills that can bring a team together.
2) Morale Boosters
Morale boosting activities can be daunting to plan - what activity can make a whole team happy? Instead of focusing on just "having fun", think about what could propel a group towards positive thinking and forward momentum.
If you are able to get the team out of the office for a day (or even a half day), volunteering as a group can be an excellent way to boost morale. Giving back to a cause the office can get around creates positive sentiment, and can also mix up team members working together, thus creating space for new collaborations and partnerships.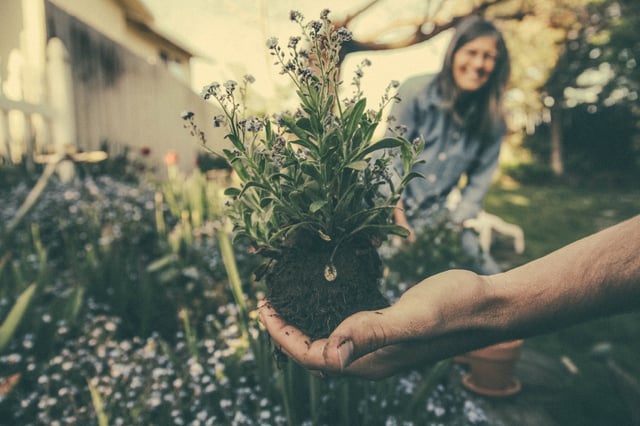 If you can't spare a full day, think about instituting a monthly, or even weekly "shooting the breeze" session with your office. Encourage coworkers to put down their work for a lunch hour and eat together as a team. Free lunch is always a good incentive, but creating a casual atmosphere can give people some much-needed midday relief, as well as time for bonding and camaraderie.
Boosting morale could just mean a round of drinks or dismissing the office early, but consider how these decisions create a more positive work environment. Giving back or creating a weekly ritual is repeatable, as well as valuable for forming a happier office.
3) Promoting Trust
Building trust among a team takes work, and while other activities can be casual or informal, trust building should be entered with careful planning and intention. Trust building means getting personal, which requires thoughtfulness and foresight.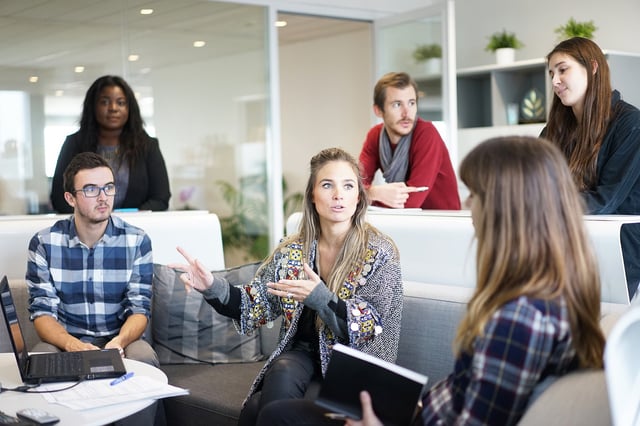 For trust building activities in the office, consider bringing in a professional coach for a workshop. Goal setting as a group can be an excellent way to bolster trust among a team, or an in-depth communication workshop can help create spaces where teammates feel embolden to share and bond.
However, you decide to build trust as a team, make sure you've set ground rules and expectations with your team. If not everyone feels comfortable in the space, it might not be as effective as you hope. Work together to create a space or activity where the whole team feels they can participate.
Team building activities as we know them have changed. Boosting morale through teamwork doesn't have to mean a full field day or ski weekend. Bonding can scale up and down as needed. Consider your team's limitation, goals, and scalability while you plan an event, and you're sure to be headed in the right direction.
---
Looking for a team building group coaching workshop for your employees? Check out Ace-up's collection of full-day and half-day group coaching workshops, each led by hand-selected professional coaching experts.