When it comes to coaching, finding the right fit can often be the biggest challenge. At its best, finding the right coach can feel like making a best friend off the bat. At its worst, the process feels like bad speed dating.
To help take the guesswork out of the process and alleviate anxiety, consider these guidelines to maximize a consultation.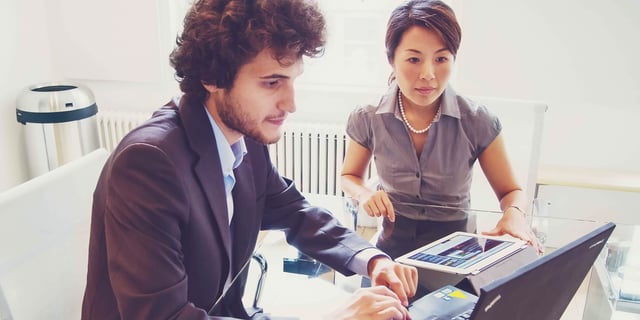 Alleviate Pressure with a Free Consultation
A free consultation is standard procedure for most coaches. Remember that the first meeting is a tryout for both of you. Make sure you feel comfortable talking to the coach, and can share your perspective without feeling judgement.
With the free consultation agreement, both parties can walk away after the meeting without feeling like they've lost something. Don't feel pressure to work with a coach just because you've spent an hour talking to him or her. Knowing what you don't want in a coach is just as important as finding traits you do want.


Reflect Ahead of Time
Make sure to correspond with the coach you're meeting before the two of you get together. Does he or she want you to prepare anything? If the coach doesn't have any specific asks, don't be afraid to make some of your own. Jot down goals, ideas or roadblocks you can discuss.
Reflecting on your goals will also help you find a coach that meets your specific needs. If you're gearing up for a big presentation at work, a communication coach is the best fit. If you're hoping to generally improve your life, look for a life coach.


Good Questions to Ask
Remember the first meeting is just as much about you interviewing your potential coach as it is vice versa. Ask about specifics regarding goal setting or previous experiences.
If you're working with a coach and have business goals in mind, ask him or her for concrete examples of how coaching with them helped boost another client's business. If you're hoping to improve on bad habits with a life coach, make sure you feel comfortable enough to be honest and upfront with him or her.
For a consultation with any coach, it helps to see what he or she envisions moving forward. Be sure to ask what the coach would recommend for next steps to work towards your goals. Working with a coach should be a challenging experience, but if the coach's plan feels off, they might not be the best fit.


Still Can't Decide? Ask About Group Coaching
Still unsure if the coach you've met is the right fit? Ask the coach if he or she hosts a group you could join. Coaches, especially career and communication coaches, sometimes offer their services in a group setting.
In a larger group, you might not get as much individualized attention, but the cost - and the pressure - will be lower. Know that you'll have to share information in a group dynamic, but the experience can often be as effective as working one on one with a coach.


We believe there's a coach out there for everyone. Don't be discouraged if the first coach you meet doesn't work out. Remember that you're embarking on this journey to help yourself--find a coaching experience that works with you.


---
Interested in coaching but unsure where to start? Ace-up offers a network of professional, vetted coaches for you to choose from. With everything from resume help to public speaking to work/life balance, we've got coaches who are ready to help. Each coach offers a free consultation with no strings attached, so check out our vetted coach network and find the right one for you.