As a career coach, I hear this a lot...
I've applied to countless jobs online and no one is getting back to me.
Here is why that is happening. Let's assume the best case scenario. Your resume is perfectly drafted meaning that it has the right keywords and is easy to read and you have the right experience for the jobs that you are applying for.
Here is what you are up against when you apply online:
According to a 2017 study by Glassdoor, on average each corporate job posting receives 250 applications. From there, 75% of resumes are weeded out by the applicant tracking system because they don't have the right experience. Out of the remaining bunch of resumes, only 4-6 people will be called in for an interview and one will be offered the job. That works out to a .004% of landing a job by applying online.
Couple that with the fact that 80% of open jobs aren't advertised online, which means that everyone is applying to only 20% of the job opportunities. Now you realize why it is so hard to get a job using the online approach.
It's no wonder then that 70%-85% of people report finding their job through networking.
So what does this all mean for you? If you really want to land a great job, you have to get out from behind your computer and go talk to people.
3-Step Direct Outreach Job Search
Why is direct outreach so much more effective? Because as you can see by the numbers above, only 1-2% of resumes ever make it into the hiring manager's hands. So to better your odds of getting hired, your only other option is to connect with a hiring manager through a personal referral. And since most jobs are not publicly advertised, that means they are being filled by people who come through the employer's referral network - right where you want to be.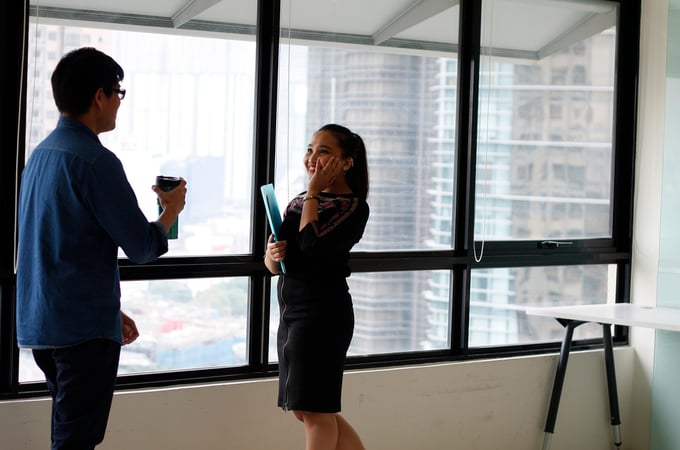 Now, how do you get into that exclusive referral network? I'll use a recent example for a client I helped, who spent about a year passively applying for jobs online without any luck before deciding to pursue help by contacting me. Here's what we worked out together:
Step 1. Create a target list of companies where you would like to work.
Based on his background and experience, we identified industries he was best suited for and then created a list of companies within each industry he wanted to work for. His top choice was to work for a pharmaceutical company in the city where he wanted to relocate to. We created the target list by looking at job boards and doing general internet searches. For the companies that had an open job posting, we applied online and took it one step further by directly contacting someone in that department to set up an informational interview. For companies that didn't have an open job posting, we moved on to step 2.
Step 2. Identify people who do what you want to do
Once we created a target list of about 20 companies, we used LinkedIn to identify people in roles similar to what he wanted to work in and set up informational interviews, with the goal of learning about how they got their roles and what it was like to work for those companies. Our connection request looked something like this:
Dear John, I am a research scientist at [University] and I came across your profile while looking for scientists at [name of company]. I'm interested in leaving academia and moving into the pharmaceutical industry and would like to connect with you to learn more about your experience. Best, Greg
We had a hit rate of about 3 out of 10 people who accepted our connection request. Don't be too discouraged when people don't get back to you - this is a numbers game, so keep contacting more people. Of those people who accepted our invite, we made a formal request to speak with them that went something like this:
Dear John, Thank you for accepting my request. Would it be possible to set up a quick 15 minute call at your convenience in the next week or so? I assume you are very busy so please let me know when would work for you. Best, Greg.
3. Ask for advice (not a job) from the people you connect with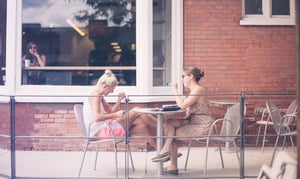 It is important to treat this stage of the job search as the research stage and not the "asking for a job" stage. The reason being that one, this person doesn't know you so asking them for a job is premature and two, you don't know if you even want to work for this company yet.
Instead, treat this informational interview as a way to get some valuable insider knowledge about what it is like to work there and how best to position yourself for a job there if it sounds like a great place to work.
Here are some good questions you should ask during an informational interview:
Can you tell me a little about what you do in this role?
What do you like about your role? / What do you find challenging about this role?
How did you get this role?
If I want to get into this type of role, what do you think is missing from my experience? What gaps do I need to fill?
If I want to get into this type of role, what do you think my strengths are? What would an employer value?
The benefit of this approach is that, assuming your conversation goes well and you make a good impression,
You now have a great connection inside a company where you want to work and when a position opens up, hopefully they will think of you and recommend you for the role. This means you get to skip the resume black hole and go straight to a real human being!
You just learned what makes you a strong candidate and what you have to work on to become a more attractive candidate.
You can now tailor your interview answers to highlight why you would be a good fit based on what you learned about the role and culture of the company.
As part of this direct outreach approach, my client contacted both people he knew and people he did not know. He re-connected with an old colleague who he had not spoken to in years. This colleague suggested he connect with the head of HR at his company, and when my client emailed the head of HR and mentioned that his friend told him to contact her, it led to a phone call, which led to an interview, which eventually led to a job offer that he happily accepted - all without ever using his resume!
Within 3 months he had 20 conversations that led to one job offer. Compared to 1 year of applying online to countless jobs and not getting an interview, this direct outreach strategy proved to be a much more effective method. If you want help creating a personalized direct outreach strategy for your job search then schedule a free consultation with me today.
---
Mo Chanmughan, Esq., CPCC, ACC is a certified coach and former practicing attorney who helps professionals that are feeling stuck create more fulfilling careers. He combines strategies from the areas of professional development, emotional intelligence, and personal branding to help people get over their fears and limiting beliefs and gain the clarity and confidence they need to get their careers moving in the right direction.