I've seen a lot of people copy and paste their content from their resume to their LinkedIn profile (and vice versa) without putting much thought into the purpose each of these tools serve. Are you looking for a job? Are you increasing your reputation and expertise? While resumes and LinkedIn profiles have a lot in common, including your academic and work accomplishments or keywords that emphasize your skills, both have subtle differences you must consider while changing each to fit their purpose.
Resume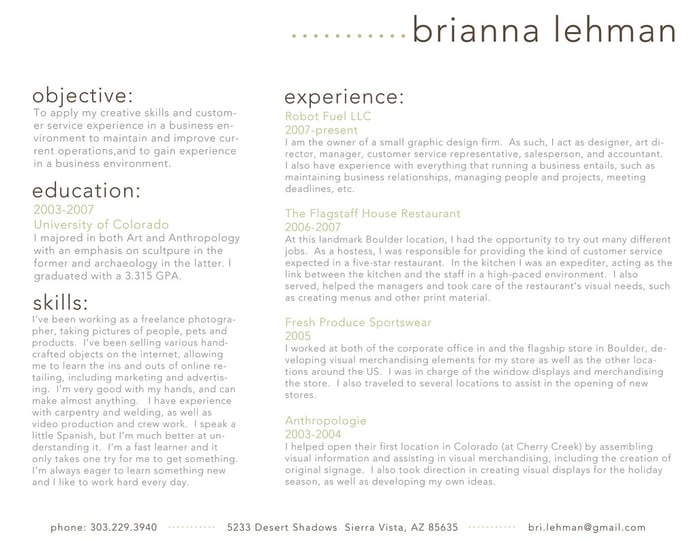 A resume's biggest advantage is how it can be tailored for a particular job application. The level of dedication you spend drafting a letter to a specific company is unbeatable. However, this is as a double-sided knife if you apply to multiple positions and they differ dramatically. It takes time to tailor each document to convey how your unique skill sets fit different jobs. Many people use resume templates to save time. Personally I believe templates usually turn messy if, let's say, your intended paragraph is to long for a partticular space. In addition, the formating can accidentally appear messy when you send files to employers.
One way to maximize your time, effort, and resume quality is to hire a resume writer. Professional resume writers or cover letter writers know appropriate resume format and what you should highlight for each job can be immensely valuable. You can find a list of reputable career coaches and resume writers on Ace-Up.
LinkedIn Profile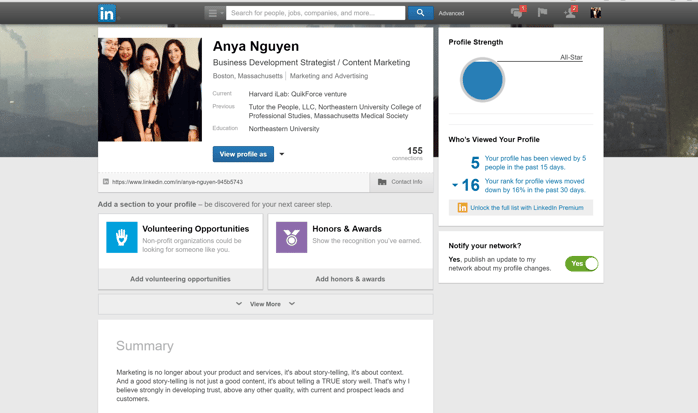 Let's start with LinkedIn's main disadvantage: unlike a resume, it is hard for employers to know whether you are actively looking for a new job or whether you are just building your professional presence. The upside is employers send mass messages on LinkedIn to see who is searching for a job.

As for the advantages of LinkedIn, I believe building a strong LinkedIn profile is more important than a resume. Some may argue with me but, with the rise of social media platforms, people no longer find it interesting and relevant to judge a person by a piece of paper with dry facts. LinkedIn allows employers to see a wider range of your skills and your personality. There are several things you should utilize in your LinkedIn profile. A summary is a key element for getting a first impression, references to recommendations allow employers to see your interactions with your co-worker/mentor, and a publisher option allows you to utilize the platform for showcasing your expertise by writing blog posts.
Here are all the resume and LinkedIn profile tips. There is no question of the importance of having both a strong resume and LinkedIn profile. I strongly believe a compelling LinkedIn is a gateway for employers to request a resume. A LinkedIn profile is the best way to "hook" an employer's attention and a resume allows you to close the deal on your dream job!
Anya @ Ace-Up