According to the Bureau of Labor Statistics, the average worker today spends 4.4 years at a job and will change jobs between 10 and 15 times over the course of their career. For better or for worse, people no longer plant themselves at the same desk for 40 years and then peacefully retire. Whether you're looking for better pay, a less stressful work environment, or more fulfilling responsibilities, sooner or later you're going to resign from a job, if you haven't already done so at least once.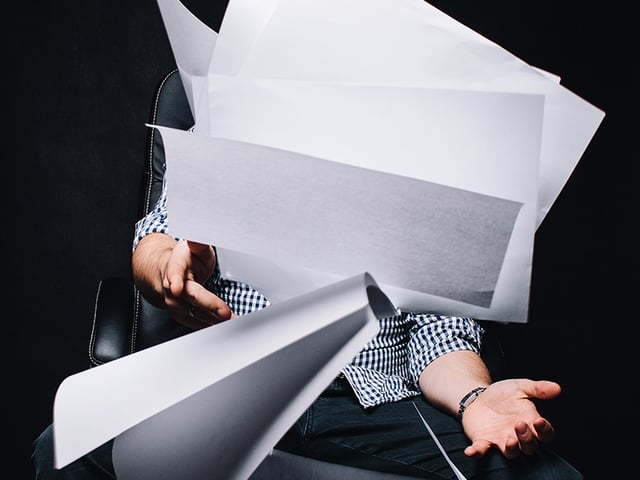 But just because you're moving on doesn't mean you can afford to leave your old job on a sour note. You may need to ask for letters of recommendation from your soon-to-be-former colleagues and supervisors in the future, or you could end up doing business with some of them in a different capacity. When you're getting ready to plan your exit, it helps to keep in mind a few pointers to make sure your transition goes smoothly.


Be civil
Even if you're leaving because you're unhappy, in most cases it's courteous to arrange to tell your supervisor or someone from the HR department in person. Most companies will want a letter of resignation of some kind for their records, but you should deliver the news initially in a face-to-face meeting.


Provide a timeframe
Tell your supervisor exactly when your last day in the office will be. Depending on your reason for leaving your job, this may be shorter or longer than the standard two weeks. Some employers may try to negotiate with you for a few more days in order to tie up loose ends, and you may want to decide ahead of time how you'll respond if this comes up.


Stay focused
Once you've given your notice, remember that you're still an employee and you've agreed to keep working for a specific amount of time. Don't shirk your responsibilities just because you know you're leaving – this is a great way to turn what could have been an amicable split into an acrimonious divorce. Aside from not wanting to poison the waters, keep in mind that the co-workers you'll be leaving behind still depend on you to do your job. Don't let them down.


Follow protocol
Depending on your company's culture, there may be a number of tasks you need to complete before leaving the building for good. These could include sitting down for an exit interview or meeting with IT to make sure any company information gets removed from personal devices like your phone or tablet. When in doubt, ask an HR representative (although they'll probably come tell you what to do first).


Leave the place as you found it
The image of a worker walking out the front door with a cardboard filing box full of desk trinkets may be a cliché, but you really should thoroughly clean out your desk or office and get rid of all your personal belongings. Although it probably goes without saying, make sure that what you're taking is really yours – there's nothing more embarrassing than inadvertent theft. Check the break room fridge, too. Nothing sullies a good relationship more than your old colleagues finding the remains of your lunch a month after you're gone.


In general, remember to be courteous and civil and treat your coworkers and supervisors with the same respect you showed them while you were an employee. Stick to this rule - no matter your reasons for leaving a job - and there's no reason resigning has to be anything but a positive new development.
---
Transitioning to a different job or career and not sure what to do or expect? Get answers from one of Ace-up's career transition coaches!