As you leave the job interview, it feels like a weight is lifted. Your prep work, perfect attire and well planned responses paid off. Now, all you can do is wait, right?
Before you take a load off and treat yourself, remember the always essential Post-Interview Thank You note. Many well intentioned job seekers mean to send a Thank You note right after the job interview and promptly forget to do it. However, a Thank You note after an interview can be a great way to stay connected and stay front of mind with a hiring manager.
Writer's block got you stumped? Remember these tips below.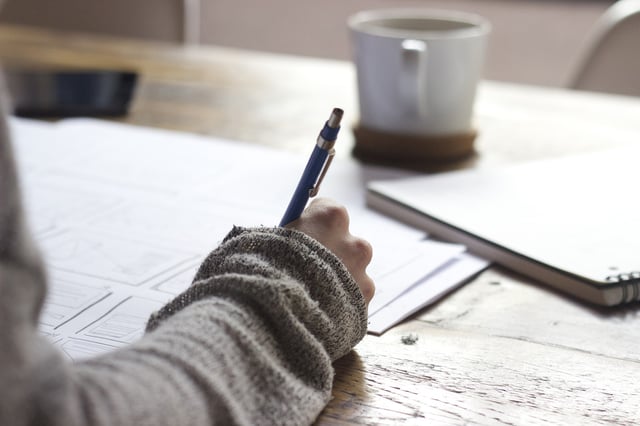 Something is better than nothing.
One of the reasons many post interview thank you notes stay unsent is because people think they need to send them via snail mail. Maybe you forget to pick up the card or realize you don't have stamps. You put it off and off until two weeks later you find the note in a bag and think, "It's probably too late for this."
Remember: The most effective follow up is one that reaches the hiring manager.
Make it a point to send out a post interview thank you email the day of or day after your interview. If you feel strongly (and have stamps) you should send a thank you card as well. Just remember to follow up while the conversation is still fresh in both of your minds.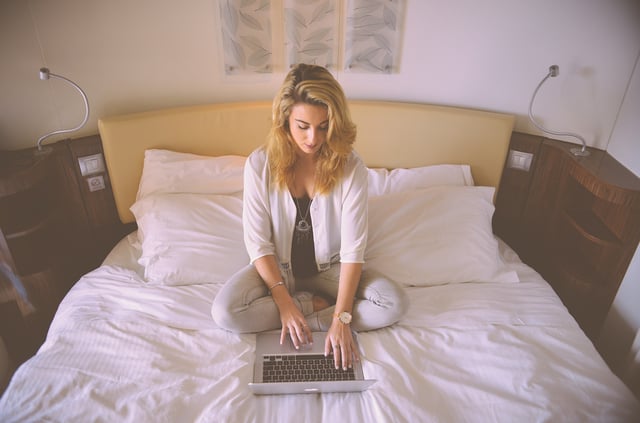 Do I just say "Thank You" and hit send?
A thank you interview email isn't simply a way to express gratitude, it's also a way to provide follow up answers and ask additional questions of the hiring manager. Include a heartfelt thank you, in addition to links to projects you might have mentioned, as well as any lingering questions.
Don't use length as a reason for putting this off. Letters can be short and sweet while still packing a punch. A few lines will suffice.
Beyond a thank you and additional questions, express your interest in the position. If this position is a dream come true, let the hiring manager know. This isn't a time to be coy.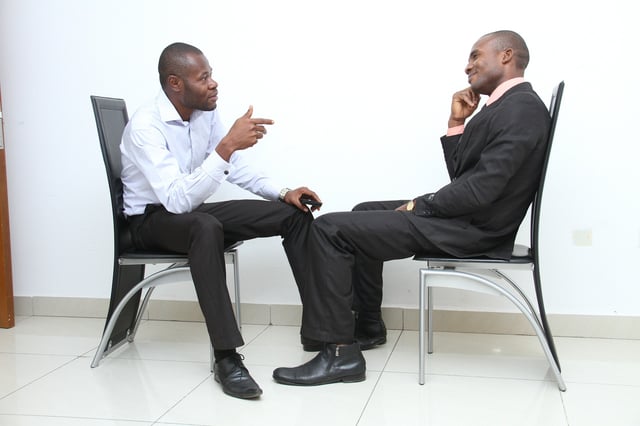 Use the Post Interview Thank You Email to Move the Conversation Forward
If you started the email with a thank you, restrain yourself from signing off the same way. Instead use action terms that imply you want to keep the conversation going such as "Looking forward to next steps."
The email shouldn't be a closed door, but instead an initiative to move forward. This might also be a good time to toss in some additional ideas. If you were talking about ways to bolster marketing in the interview, you can use the follow up email to (quickly) pitch an idea or two.
If you feel comfortable, ask about the timeline for the hire, or ask when you can expect to hear about the next round of interviews. Sending this type of follow up email for jobs you really want lets the manager know that you're truly interested, and takes a lot of guess work out of waiting for a reply.
Still feeling blocked? Use this template to start:
(Beware! This is bare-bones. Add flavor and detail for a well-rounded letter.)


Subject: Thank You & Next Steps
Hi [Interviewer/Hiring Manager],
Thank you again for taking the time to talk with me today. I really enjoyed meeting the team and learning more about the company. I could really seem myself getting along with the XX team, working on the XXX projects.
Let me know if there are any next steps I can take at this time. I'm happy to send over additional information if need be.
Best,
[Your Name]

Don't delay on your thank you note. Feel free to relax and pat yourself on the back as soon as you hit send.
---
Looking for resume help, job interview prep, or other career solutions? Talk to one of Ace-up's Professional Career Coaches today - they're an excellent career source and can help you with all of your job search needs. Each coach offers a free consultation with no strings attached, so check out our vetted coach network and find the right one for you.