Asking job interview questions is arguably one of the most important parts of your interview. Interviewers want to know that you're genuinely interested in the job, actively thinking about working there, and curious about what it would be like. That doesn't mean you should ask any and every question though. Here are some questions to ask interviewers, and others that you should definitely avoid.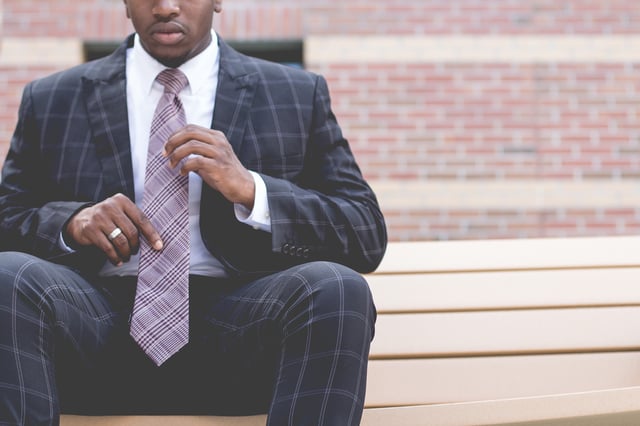 Good Questions to Ask:
"Have I answered all of your questions fully or would you like me to elaborate on anything?"
This is the perfect chance for you to make up for any mistakes you may have made during the interview, or to cover your bases if you didn't get the chance to talk about something as much as you wanted to.

"Do you have any hesitations about my qualifications?"
This is a bolder question, so if you ask it, you better be prepared to answer it. Before asking this you should definitely run through possible questions the employer could ask in advance and come up with counter arguments. My advice: if you have a weakness (everyone does), don't sugar coat it. Confront it. Talk about your specific plans to work on that shortcoming and how your strengths can help to compensate for it.

"What's different about working here than anywhere else that you've worked?" and "What's your favorite part about working here?"
People love to talk about themselves. It will give your interviewer a chance to share their experiences and it can also give you insight into how the company works and what it's like to work there. If the interviewer can't explain what makes this company different, maybe you should reconsider working there. Remember, you're prospecting the job and company just as much as they're prospecting you.

"What are the company's/department's upcoming goals?"
Asking this question shows that you're interested in what the company is working on and already putting yourself in the shoes of someone who works there. It could also give you a chance to express interest in a project and, even better, a chance to explain how you could help reach those goals.

"What are your expectations for the first 60 days/3 months/etc of me working there, and are there any benchmarks that you use to gauge how well my performance is going?"
Asking this question can give you a good idea of what your job will fully entail. If you interviewer doesn't have an answer for you it may be a sign that they're not completely sure what you're going to be doing there.

(At the end) "What are the next steps in this process?"
Asking this shows that you're eager to move forward and can give you a timeline for when you should hear back if the company is interested in you.

Remember – the more you can tailor these interview questions specifically to your job, the better! Asking a question about a recent development or a project they started that you think is cool can also help to show the interviewer that you have strong interest in the company and working for them.

Questions to Avoid:
"How much will I get paid?" and "What are the benefits?"
You want your interviewer to think that you're so interested in the job that you're barely thinking about the money. Don't jump the gun. Wait until you get an offer, then you'll get a chance to negotiate your salary. If money is a serious consideration for taking the job, search for your company on salary websites like Glassdoor to get a rough estimate of what they pay for your position.

"What's the company culture like?"
This is a throwaway generic question that doesn't give you much insight. Is anyone going to admit that their company is miserable to work for, employees don't talk to each other, and it's just a job to pay the bills? Ask more purposeful questions such as "What's your favorite part about working here?", which will give you more in-depth perspective and that your interviewer will enjoy answering.

"No, I don't have any questions."
Never leave without asking questions. The interviewer will probably write you off as uninterested and won't want to waste time following up.


---
Want more interview tips? Check out our other interview-related articles:
You can also learn interview prep and practice with any of Ace-up's Top Career Coaches. Take advantage of their free consultations to see how they can best help you before committing to anything!