The hiring process can be a long, exhaustive process. From rounds of interviewing to the drawn out deliberation phase, finding a new team member is tough, especially in a small business where there might not be a specific person dedicated to hiring.
Finding a great candidate all starts with the job description. The job posting is the foundation you'll build the entire hiring process on. Creating the job description isn't just helpful for potential new hires, it's also an opportunity for a company to take a deep dive into its culture and consider what it's truly looking for in their employees.
Check out Ace-up's tips to writing a job description that pulls in the perfect candidates.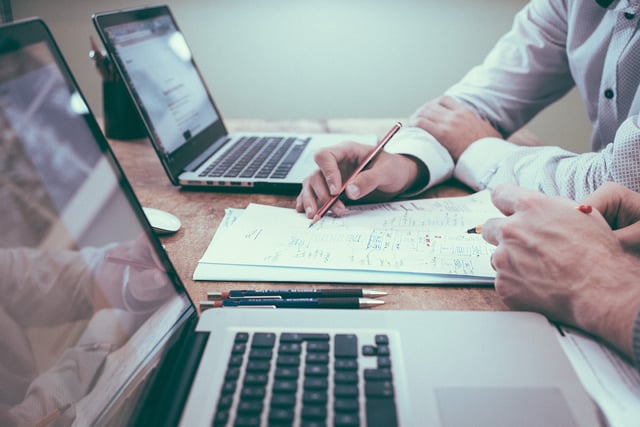 What to Include
It might be tempting to copy and paste from a generic online job description template, but doing the work upfront to create your listing yourself will pay off when it comes time to meet the candidates. Keep the tone of your company in mind as you craft the description.
While a template simply just won't do, make sure you do include these items:


General overview
This should include a short summary as well as an idea of the level this position will occupy.
DON'T: Use a title that will only be understood within the company like Marketing II.


DO:

Opt for language that outsiders can understand, like Junior Marketing Coordinator.

Broad objectives
No one expects a job description to include everything candidates will ever do on the job, but try to highlight some broad objectives to give a clearer idea of expectations. If you define objective upfront, you're more likely to find quality applicants who are qualified and follow directions.
DON'T: Get too caught up in the small aspects of the role. Focus on the big picture. Try not to go beyond 5 bullet points.


DO:

Give a general overview of how this role fits into the company as a whole.

Specific tasks
Note the every day, specific tasks you expect from this hire. When you can, include terms like bi-weekly, monthly or annually to give candidates an idea of the day to day.
DON'T: Include gender or unnecessary pronouns. The candidate will assume you are addressing them.


DO:

Bullet all objectives, and begin sentences with an action word (

ie: Coordinate bi-monthly staff meeting, instead of Candidate will coordinate bi-monthly staff meeting.

)

Standards, requirements for the position
This is the drier information. What level of education are you expecting? How much experience is required? Think of this as a sort of "skills for resume" section that the candidate can check off.
DON'T: Get hung up on some requirements. You might have the perfect candidate in your head, but chances are that hire doesn't exist in the real world. Make a wish list of qualifications you can be flexible on.


DO:

Create a range of qualifications, from required to preferred. This might introduce you to candidates you weren't even sure you wanted.

Company Description
The hiring process is a two-way street, so don't forget to talk about why candidates should apply to your company. This description can include the general work environment, the company's mission statement and other elements that make your place of work unique. The more you can infuse your company's personality into the description, the better fit hires you'll find.
DON'T: Forget to embody your company's personality in the description.


DO:

Highlight unique aspects of your workplace, and include specifics like the location.

Creating a job description may seem like a daunting task, but the more time you take up front to craft something thoughtful, the better the fit of your applicants. Happy hiring!
---
If you're still unsure about how to write a job description or would prefer more hands-on help, reach out to one of Ace-up's business coaches. They can help you craft the perfect job description in no time.