When it comes to personal finances, your early twenties can be daunting. Many young professionals run into trouble when faced with the prospect of managing new expenses. Plus, suddenly enjoying a much higher income can make unrestricted shopping sprees tempting. You could try and wing it, but by learning how to make a budget, you'll save yourself headaches down the road. If you can figure out how to live on a budget now, it'll be easier to budget in larger expenses like mortgage payments or childcare down the road.
Thankfully, setting up a personal budget isn't hard, as long as you stay disciplined and hold yourself accountable.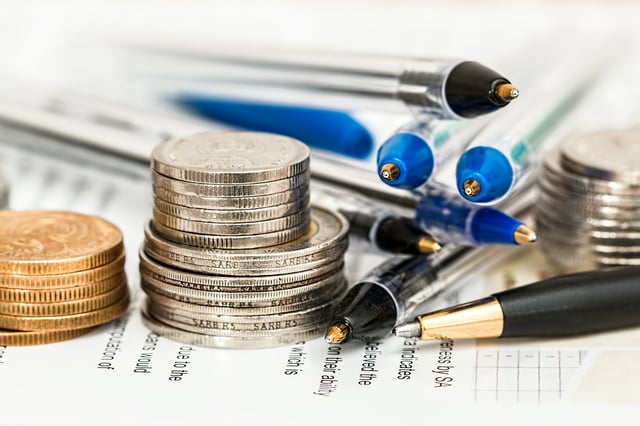 1. Keep careful records
The first step to making a budget is to understand how you're currently spending your money. Some people may prefer to log all of their expenses manually using a spreadsheet, but there are tons of apps and websites that can keep track of your purchases automatically by linking up with your bank and credit card accounts, and many (such as Mint or Penny) are completely free. No matter what system you decide to use, be sure to keep track of every purchase and every bill, no matter how small.
Try to collect at least a month's worth of data on your spending habits before you sit down to actually design your budget. This way, you can have an accurate and realistic idea of how much money to designate for your various expenses.


2. Separate fixed and variable expenses
Fixed expenses remain constant from month to month – for example, rent, internet or cable bill, car payments, student loans, and insurance premiums. Because they don't change, these are the easiest expenses to budget for. On the other hand, you tend to have less control over how much you spend on them – unless you plan on moving or going to the trouble of re-negotiating your loans, for example.
Everything else is a variable expense – groceries, clothing, books, and electronics, but also utilities like gas and electricity. Depending on your habits over the course of a month, these can change significantly. For example, your heating bill will likely be substantially higher in the winter months than in the summer.


3. Assign categories and look for trends
Most budgeting software allows you to assign categories to your expenses to easily sort how you're spending your money – for example, "clothing," "coffee," "restaurants," or "bars." Tally up how much you spend in each category over the course of the month and see if you notice any surprises. How quickly do those $4 lattes add up? The sandwiches at the deli around the corner from your office may be cheap individually, but do you know what a month's worth costs?


4. Make some tough decisions
Now that you can see how much you're spending on various different expenses each month, ask yourself where you can cut back. Can you pack a lunch most days of the week instead of eating out? How about checking out books from the library and only purchasing your absolute favorites? Start with small adjustments to a few categories. It will be much easier to stick to a slightly smaller budget than one that's been dramatically slashed. Applying principles of mindful spending can help you decide where to make changes: carefully consider the impact that each purchase or expense has on your life and your happiness to avoid wasting money on things you don't really need.
Not every dollar of your paycheck should be allocated to a budget category. You should always plan to have money left over beyond your budget, both for emergencies and in order to build up your savings.


5. Set a savings goal
Finding some form of positive motivation is the best way to make sure that you stick to your budget every month. Maybe you hope to set aside a specific amount from every paycheck to save up for a vacation or the down payment on a house. Or maybe you want to grow your retirement fund by a certain percentage by the end of the year. Whatever your goal for the money you save, make sure it's realistic and attainable. The less likely you feel you are to reach your savings goal, the less motivated you'll be to keep to your budget.


6. Test out your budget
Once you've determined the most that you're comfortable spending in each category, start paying careful attention over the course of the first few months. Plenty of budget programs have mobile apps that will allow you to keep an eye on how well you're sticking to your budget on the go, helping you make an informed decision about whether you can really afford that new top.
At the end of the month, compare your spending habits to your budget. Did you go over in any category? Were there some categories in which you overestimated how much you would spend?


7. Tweak as needed
Your needs and circumstances will undoubtedly change, and your budget should reflect that. If you're consistently exceeding your budget for personal care products and find that you can't go without, bump up your allocation in that category while decreasing it in another category that isn't as much of a necessity. Your budget should fit your lifestyle, and only you can determine which of your purchases and expenses should be a priority.
---
If you need any extra advice on how to set up a budget, reach out to one of Ace-up's financial coaches for some added help getting your personal finances in order.