Following up on a job interview or application is truly an art. Even the most confident job seekers break into a sweat when deciding when and how to stay in touch with a hiring manager.
There's no exact science when it comes to reaching out to someone, but here are some common scenarios and how to address them:

Unsure when to follow up? Ask about the timeline.
Many of us finish phone and in-person job interviews with no expectation of when we'll hear from the hiring manager next. End the guessing game by making a point to ask the person interviewing you when you can expect to hear from them again. Take note of the proposed follow-up date, and feel free to check in with the hiring manager after that date if you haven't heard from them by then.
If it's been eight days and a hiring manager told you he or she would get back to you in a week, there's need to stress. The recruitment process is notoriously slow. Chances are the timeline has run off the rails. Send a simple checking-in follow up interview email and let the company know you'll share any additional information if they need it.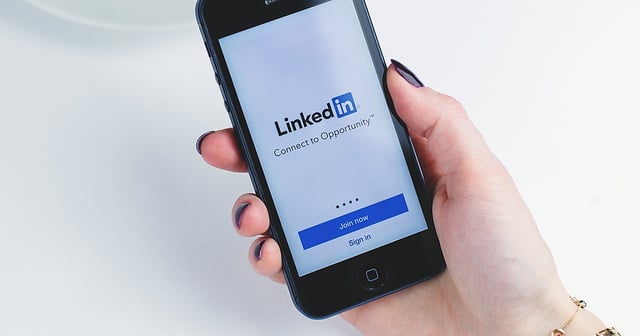 Don't know if they're hiring right now? Connect on LinkedIn.
Maybe you met someone at a networking event, but you know the office is not expanding at this time. Let your connection know you're interested in working with them, you never know what might happen in the future.
Stay in touch with the team. Ask the person (in person) you met if you can connect with him or her on LinkedIn. Making that small connection could help in the future when new positions arise.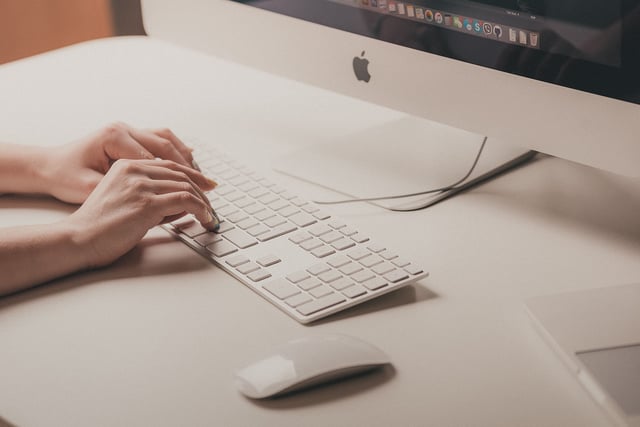 Don't know what to say in a follow up? Say thank you.
Remember: following up is good, even productive. What's not okay is following up in a way that seems pushy or rude. Courtesy and kindness count.
Sending a post interview thank you email is an excellent way to follow up after having an interview. Express gratitude that the hiring manager took time to speak with you, or read your resume. Avoid asking, "Did I get the job?" - you want to stay front of mind for your qualifications and kindness. Don't come off as rude by assuming you have the job, or putting pressure on the hiring manager to make a decision within your timeline instead of the company's.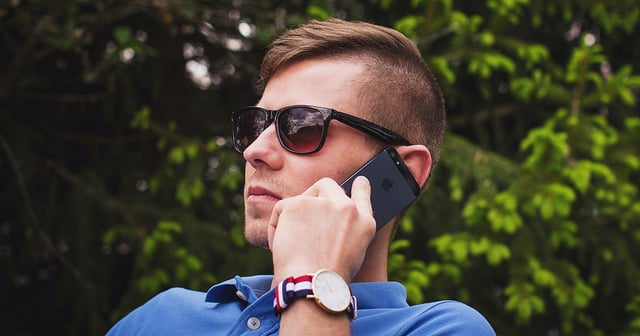 Not hearing back from emails? Get on the phone.
In 2016, reaching out by phone can sound both antiquated and terrifying. However, a short phone call is a great way to get in touch with a hiring manager that is slow to return your emails.
The open position might be front of mind for you, but hiring managers also have other things on their minds. They could've seen your email and forgotten to reply, or simply haven't had the time yet. A call can be a quick and effective way to check in.
If you leave a message with someone else, write a follow-up email letting them know you called and who you spoke to.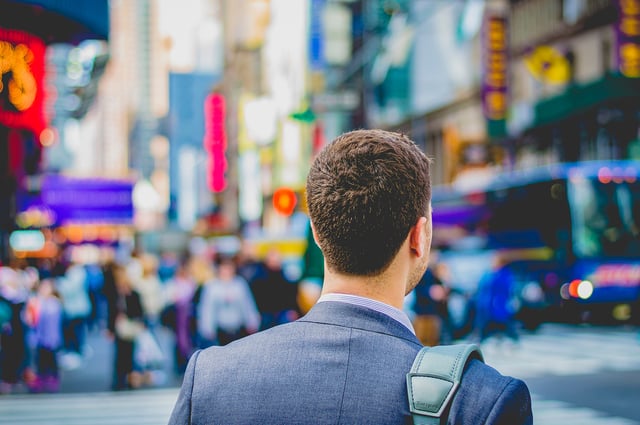 Haven't heard anything? Go with your gut.
This can be hard to gauge, but sometimes you just have to know when to call it quits. If a hiring manager doesn't get back to you after multiple emails or calls (three unanswered attempts is a good rule of thumb) it might be time to accept the position has been offered to someone else.
The world is unfair, and indeed, it's not cool that the company has left you hanging. When a position is filled many businesses send a follow up email for job status inqueries, but unfortunately at some larger companies where multiple jobs are listed, your application and follow up will fall through the cracks.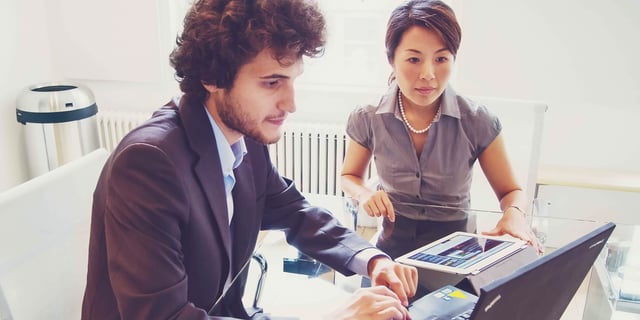 Not sure what "keep in touch" means? Do what they say.
You might be an excellent candidate for a position, but the company still goes with someone else. Take the manager's "keep in touch" response seriously. It might not feel great at the time, but staying in touch can lead to a position down the line.
Leave reminders on your calendar to follow up every few months if possible. If a large project is completed or you see the company in the news, follow up and offer congratulations. Send along interesting articles relevant to the company's industry.
Staying front of mind and in good standing with the hiring manager means that if another role comes around, they're likely to think of you first.

If you feel the interview process went well, follow up with the hiring manager to ask for feedback. Since the position is filled, you're likely to get the honest feedback you can work off of. Maybe you just weren't experienced enough for the role or missing a crucial skill you could brush up on. Take the feedback to heart--it could help you score a job in the future.
How to follow up on a job application is rarely textbook or crystal clear, but when in doubt, reach out. You'll never truly know the status of the position unless you ask.
---
Looking for resume help, job interview prep, or other career solutions? Talk to one of Ace-up's Professional Career Coaches today - they're an excellent career source and can help you with all of your job search needs. Each coach offers a free consultation with no strings attached, so check out our vetted coach network and find the right one for you.