The corporate world has historically looked to the military for lessons on how to effectively lead groups of people. By all accounts, the military instills valued leadership traits, such as accountability, adaptability, dedication, and integrity. But what is it about the military that makes great leaders?
We recently asked several of our leadership coaches, who have served in the military, what their experience serving has taught them about leadership. Here are their answers: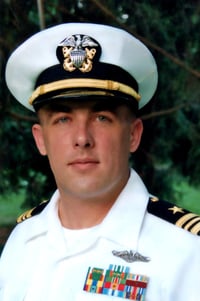 Paul Tripp
Years/branch: 22 years of active duty in the U.S. Navy
Rank at end of service: Lieutenant Commander
I started my military career as an enlisted man, got my college degree while serving full-time, went to Officer Candidate School, and retired as a Cryptologic Warfare Officer. I share this progression, as my idea of leadership shifted several times throughout my military career, much like a progression in the civilian world in which people move from leading self to leading others, to leading change and eventually organizations.
The fundamentals I continually relied on were to be a man of my word, to lead with integrity, to invest in relationships with a long-term view, to stay calm under pressure, and to always assemble a team of people to give me a range of perspectives before I made any major decisions.
I had the great fortune of serving in the Submarine force at the outset of my career, which taught me the value of honesty. There are no secrets that you can keep or half-truths you can tell when the lives of 130+ other men are at stake, and this approach of giving and requiring honesty from others has become a part of how I am hard-wired.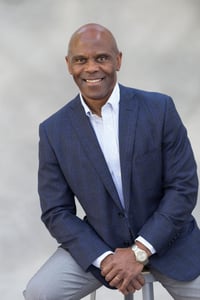 Flemming Johnson Jr.
Years/branch: 6 years active duty and 5.5 years reserve duty in the U.S. Navy
Rank at end of service: PO1 (First Class PO)
Leadership is not restricted by position or rank. In many cases, the decision to act and/or determination of the best response comes from the best-informed sources, not the highest level role. This is empowering to everyone and often results in more successful outcomes.
The challenge is in pursuing and listening for the best information that begets the best outcome -- not the most frequently offered, not the loudest voice, not the most impassioned plea, not the self-serving idea -- but the best outcome for the most successful opportunity to achieve the mission objective.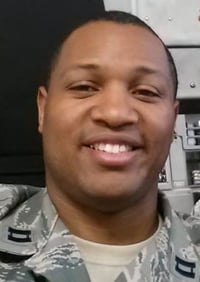 Michael Tucker
Years/branch: 4 years active duty, 1 year reserve in the U.S. Air Force
Rank at end of service: Captain
Leadership is not something you do. It's someone you become -- first for yourself, then for others. AND, the fact of the matter is, you've always been leading yourself. What's important is that you're inspired by the leader you're becoming and those whom you lead are inspired to follow your example.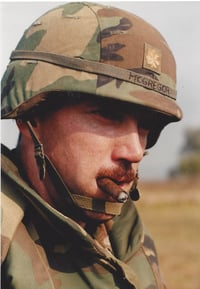 Otis McGregor
Years/branch: 25 years as a Green Beret in the U.S. Army
Rank at end of service: Lieutenant Colonel

Trust your team to perform their jobs and challenge them with more opportunities.
In honor of Veterans Day, we at AceUp would like to express our sincerest thanks to the brave men and women around the world who have served and continue to serve.