The Thanksgiving holiday in the US offers us a reminder to practice gratitude - for good health, a new job, a warm home - the reasons can often be very personal. Big or small, however, there is reason to be thankful for so many things.
Here at AceUp, we are no exception. While we offer incredible coaching solutions to our partners and clients for the betterment of their employees, we also have the opportunity to be coached ourselves - an opportunity for which we, as a team and as individuals, are immensely grateful.
Some of our team members share why they are thankful for their coaches.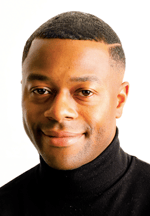 George Freeman
Enterprise Account Executive

Talent development in the corporate world isn't an even playing field, especially for people of color. So it's a tremendous resource for me to have a coach I can connect with, who understands my life experiences, and one who challenges me to be my best self every day at work. It's something I'm grateful for, but I also wish I had this support and development since the beginning of my career navigating corporate America.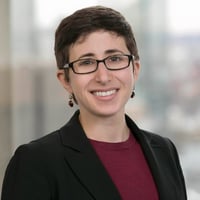 Rach SebellShavit
VP of Coaching Impact

I am grateful for having a coach who is incredible at listening not to what I say directly, but also listens for what I am not saying. My coach challenges me thoughtfully and holds space for me when I need to think things through deeply. I am a stronger leader because I have an incredible coach supporting me.
Maddie Lee
Head of Staff

I'm grateful to be a part of this amazing team and be influenced by a great network of coaches that shapes my views and actions every day. My coaching experience has been a valuable part of my day-to-day operations guidance. I wouldn't have done it without my coach and our team. Happy Thanksgiving!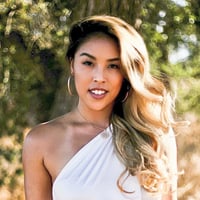 Alcina Tran
Account Manager

2021 has been a beautiful journey of growth and healing for me. I am thankful to have had my coach there with me every step of the way. In working with my coach, I am able to slow down, pause, reflect on my learnings and celebrate my progress. This has been impactful as I am able to be present, especially when it feels like time is flying and there's a lot going on.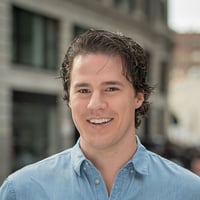 Patrick Shreckengast
Co-founder and Chief Revenue Officer
I am thankful that my coach is there to push me, not to agree with me. I need a good thought partner in my life during key moments and, especially in these difficult recent years of Covid, my coach has brought me amazing clarity. When I can't find an answer, my coach helps me find it. I am thankful that my coach holds me accountable.
From all of our team members here at AceUp, we wish you and your families a very happy Thanksgiving.