Given the nature of services healthcare provides, doctors and physicians are naturally a good fit for executive coaching. 60% of healthcare employees report some level of burnout, with 34% on the lookout for an alternative career. To avoid a chronic shortage of talent in the healthcare industry and ensure that clinicians, doctors, and other members of the workforce perform at their very best, coaching is essential to support:
2. Physician stress and burn-out
3. The rise of virtual healthcare and telehealth
The expectations from primary care-provider are already sky-high, and this has been compounded by the COVID-19 pandemic. In 2021, organizations can no longer shirk from their responsibility of equipping and supporting doctors across their career trajectory – from their time as a frontline worker to taking on leadership roles. Coaching can help create a robust healthcare industry that is performance-focused without compromising on individual wellbeing and innovation-focused without unhealthy competition or compliance ambiguity.
Most healthcare organizations are yet to address the upskilling and personal development needed among healthcare professionals, especially in the wake of COVID-19 disruption. Deloitte found that 85% of physicians want training in skills like how to convey empathy in a virtual visit, but it is absent in their practice.

In a healthcare setting, an executive coach is someone who can help a physician navigate the leadership aspects of their job, acts as a sounding board for feedback and self-inquiry, and enables "aha moments" that improve effectiveness. Unlike traditional training, an executive coach helps to harness the emotional resources already inherent in a talented healthcare worker to deliver high-quality services and make effective decisions.


Why is it so necessary? There are three key reasons:


Structural complexities are an age-old issue, and it is worsening
The healthcare industry has long been known for its innate structural complexity involving stakeholders across the worlds of finance, policy regulations, market forces, global and national bodies, government agencies, technologists, and infrastructure providers. To offer superior care, an institution or an individual must balance all of these touchpoints. And it gets more complex as the industry matures, or physicians climb higher up their career trajectory.
---
Those who have spent a career in a clinical setting are rarely equipped to handle administrative duties and people-negotiations.
---
A healthcare professional with an impressive track record in research could be appointed to a board-member role in their hospital, responsible for setting hospital policy, interacting with donors, and managing other physicians. However those who have spent a career in a clinical setting are rarely equipped to handle the administrative duties and people-negotiations that are implicitly associated with such roles.
Executive coaching can help physicians "level up" in their soft skills to make career progression easier while also benefiting the industry as a whole. A coach can be the guiding hand to help them develop the interpersonal and 'political' skills necessary to thrive outside of the clinical environment.
Physician stress and burnout affects the entire healthcare system
The pervasiveness of extreme pressure, burnout, and high service levels has a ripple effect across the system, often stemming from the physician in charge. A physician in a leadership position will inevitably offload stress on their followers, which can include nurses, secondary physicians, administrators, vendors, and so on.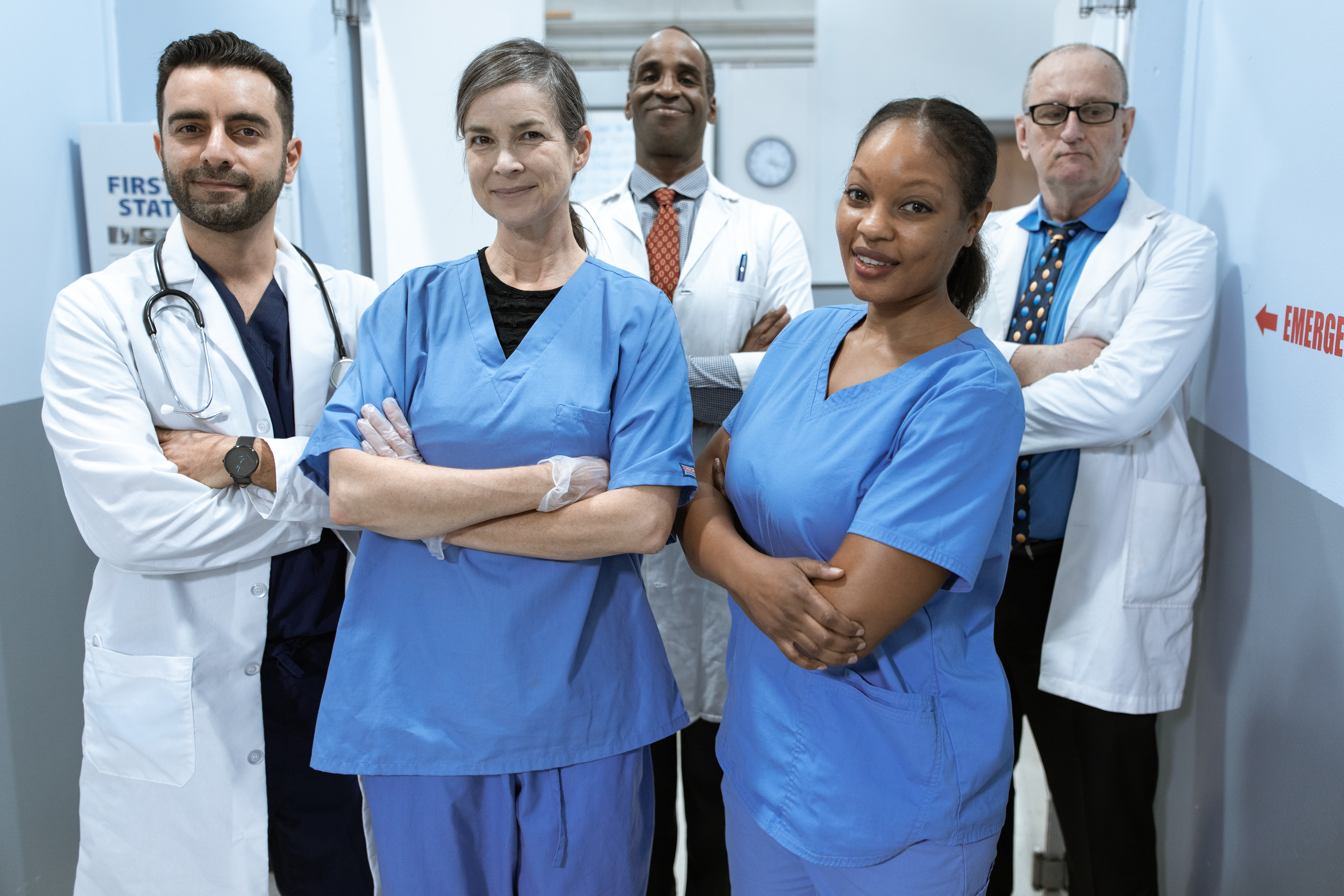 In the absence of a sounding board, this stress on the system extends until the institution reaches a state where it is next to impossible to deliver patient-centric care. The result is eroding vendor relationships and interpersonal workplace bonds on the one hand, and a dip in care quality on the other.
---
The intervention of an executive coach encourages self-awareness and mindfulness.
---
The intervention of an executive coach encourages self-awareness and mindfulness to remove (or, otherwise deal with) the original stress triggers instead of taking it out on surrounding individuals which then trickles both down, and across, the system.
Virtual healthcare or telehealth has its own nuances
In the short to mid-term, the rise of virtual healthcare or telehealth is among the key drivers for adoption of coaching among physicians and healthcare administrators in 2021. A survey revealed that telehealth provisions increased from 17% in 2019 to 70% last year, with half of surveyed patients interested in virtually-delivered healthcare services even after the pandemic. This requires a massive mindset shift among physicians.
Executive coaching would foster the essential soft skills physicians/clinicians need to succeed in an era of digital healthcare, reinforcing the traits that propelled them to choose this career in the first place. Healthcare professionals would have an objective support system to offer advice, make suggestions, encourage realizations, and bring about improvements as they embark on the next (not to mention unprecedented) phase in their career.
---
Executive coaching [fosters] the essential soft skills physicians/clinicians need to succeed in an era of digital healthcare.
---
In 2021 and beyond, healthcare professionals have a massive task ahead of them. As a practicing coach mentioned, "The PTSD resulting from COVID-19 could be catastrophic and exceed the capacity of the system to care for its own." Coaching isn't just a nice-to-have addition to your quality management and assurance strategy. It is a necessary investment in your physician's emotional and professional wellbeing, easing some of the job's everyday challenges while helping to maximize their own potential.