By some estimates, corporate training is a $70 billion industry in the United States. It's no wonder – some of the highest performing companies in the world also spend the most on employee training and development. Managers no longer expect their employees to simply "figure things out" without assistance in the form of on-the-job training, professional development, and continuing education.
In 2015, only 50% of graduates were found to be working in a field they had specifically studied in college. The post-recession economy has certainly played a role in shifting the types of jobs and industries that many people work in, but the expected outcomes of a college degree have evolved as well. With the exception of certain STEM fields, students generally don't receive focused career training. Instead, liberal arts colleges teach invaluable skills that are widely transferable to a multitude of career paths.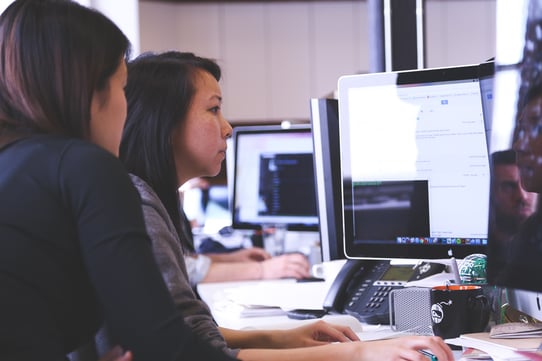 This means that the responsibility of educating and training employees falls increasingly on employers. For companies that embrace this and give their workers the support they need and demand, the benefits are immediately apparent. Well-trained and supported employees stay longer, work more productively, and are happier in their positions overall.
Managers who want to keep up with the latest developments in employee training should keep a handful of major trends in mind:
Millennials are here to stay
The internet is an endless source of opinions and hot takes on the impact the millennial generation has had on the workplace so far. While Gen Xers and Boomers may hold wildly varying opinions on millennials' characteristics as employees, it's hard to deny that, like every generation before them, people born between roughly 1980 and 2000 have significantly shifted corporate culture – and in particular, the culture of employee training and professional development.
Millennials are eager to take on more responsibility and step into leadership roles. At the same time, they recognize that their youth and inexperience mean they may lack some of the skills necessary to excel as leaders. Approximately 22% of millennial workers rate training and development as the single most important benefit they hope to receive from an employer, according to a study from Bersin by Deloitte.
Millennials want to work in an environment where they feel supported and their own personal growth is encouraged. A manager who demonstrates her faith in her employees by investing in their individual success and development will be rewarded with her employees' loyalty and respect.
Learning should be individualized and self-directed
Nobody wants to sit in an overly air conditioned room with a strange cross section of colleagues watching endless hours of training and orientation videos. Employee education that's designed for everyone ultimately serves the needs of no one.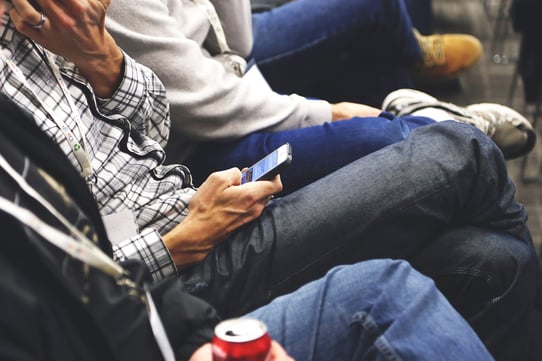 Highly individualized, learner-directed programs are the most effective at helping employees improve their skills and hone their talents. When learners are given the opportunity to design their own curriculum and learn at their own pace, they are much more likely to stick with it, and they inevitably retain information better.
Gamification has emerged as one of the most popular trends in individualized, self-directed learning. Many people get an extra boost of motivation from a little healthy competition. While this approach may not be appropriate for every industry or skillset, turning employee training into a more game-like experience can be rewarding and fun, while still delivering the vital professional development workers need to excel.
Personal relationships drive success
In a Bersin by Deloitte survey, more than 60% of millennials surveyed said they would like to have access to a professional mentor. What's more, 95% of leaders who have professional mentors get promoted within 18 months.
The key takeaway here is that when it comes to training and supporting employees and future leaders, personal relationships with knowledgeable experts make a major difference. Employees who tap into a mentor network and learn from personal connections feel more supported because they have a resource they can count on to guide along their individual path.
Bringing the trends together
With these shifting trends in mind, how can employers adequately meet the training and professional development needs of their employees? What is the best way to combine personal relationships and individualized learning in a way that speaks to a growing millennial workforce?
The answer is simple: individualized coaching. Unlike traditional consultant roles, coaches focus on improving a wide variety of skillsets, rather than addressing immediate, pressing performance problems. Giving employees access to a deep bench of dedicated professionals is an essential benefit that is in the interest of almost every company.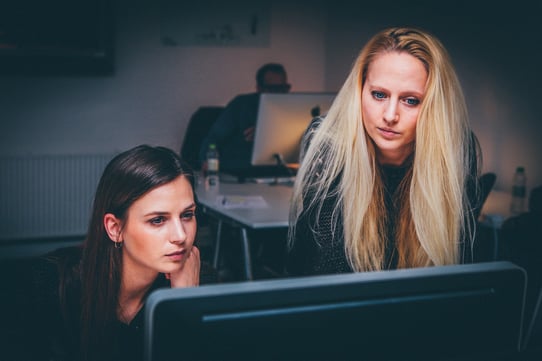 Employees can work closely with coaches to help improve their skills in a wide variety of professional disciplines – from public speaking to project management and everything in between. Individualized, self-directed coaching allows learners to design and undertake a program that's perfectly suited to their needs. This is an ideal solution particularly for millennial workers, many of whom are acutely aware of the particular shortcomings they need to address to succeed as leaders.
External coaching also fills a need that internal HR departments can't necessarily meet. Because the job of an HR manager includes measuring employees' performance, training and on-the-job education can become muddied by evaluation and assessment. Third-party coaches are focused on one goal and one goal alone: ensuring that the employees they work with grow and evolve as professionals.
Providing a robust set of resources for employee training should always be a top priority for companies that want to increase productivity, retention, and overall morale. The ROI for companies who invest in coaching for their employees can be as much as seven times the initial investment, making coaching services one of the smartest, most effective ways to meet employee training needs.
Ace-up's coaches include seasoned experts with a true passion for educating professionals at every stage of their careers. Learn more about how Ace-up can help you and your company boost productivity and create a new generation of leaders.