This is a simple question, and I'm guessing that you've asked yourself this question at least once. Perhaps your boss told you about a coach; perhaps a friend or a colleague. A coach is a catalyst, someone who is there to help you to grow, to evolve, to change, to improve your skills or your experience. A good coach doesn't judge, so there is no bad answer, nor silly question. It is safe, as coaches have ethic rules. For instance, there should be no report on what you say to your boss if it is at work. So, if you want to work more efficiently, have more opportunities, be clear on your future, on your goals, if you want to improve your skills and be prepared for the unexpected, then you know the answer.
And the answer should be "yes, I would definitely get an advantage with a coach".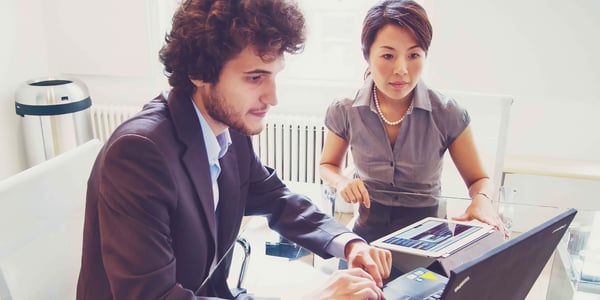 But the real question is "am I ready to be coached?" If you can answer "yes" to at least three of the following questions, you should be ready to start with coaching:
Am I ready to be open minded?
Am I ready to share my experiences (good or bad), my difficulties, and my fears?
Am I ready to change one behavior in my like or in my job?
Am I ready to work on my coaching work between the sessions?
Am I ready to hear feedback on what I do?
Coaching is a process, it takes time. I have rarely done a 'one-time' coaching session. Even in a short period of time, you will need at least two or three sessions to see the benefits. Moreover, even after you have finished all the sessions, you can still work on all the changes you have managed to implement and grow.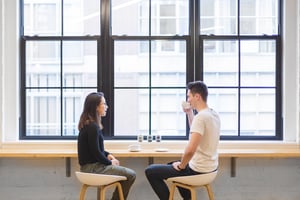 Now, if you are ready to be coached, the next step is to choose a coach. Even if you are getting coaching through your workplace, you should get a choice of coaches, with at least two different coaches. Coaches have different backgrounds and work well with different types of people. Some coaches are life coaches and focus more on personal issues, and some are business coaches who work more on management or leadership. That doesn't mean that you can't talk with your life coach about work, or with your executive coach about personal issues - it's just a question of where you would like to focus most of your coaching on. All can be connected, and coaches can help you think out of the box.
What you can get if you work with a coach :
A discussion in a safe environment with someone who has an objective professional perspective, separate from work or family
Someone to challenge you to uncover blind spots, and identify and prioritize goals
A partner to help you identify practical solutions for more effective communication and management
Fewer mistakes at work and a competitive advantage
Time saving for you or for your projects
A road map to grow where you want to go
So, are you ready to take the leap and start coaching today?
---
Cecile has been working for 20 years with a large spectrum of clients and companies, especially overseas on operational positions and consulting/coaching roles. As a coach, she is focusing on two different fields : health care and cross-cultural management. She helps and supports leaders and their teams develop or acquire skills in leadership and communication in order to improve team building and obtain significant results, despite intercultural differences. She has both a technical and marketing background and has been trained in coaching in both France and USA.