AceUp recently had the pleasure of sitting down with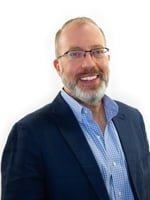 Jeff Belanger, VP of People & Culture at Buildium and a thought leader in the field. For Jeff's take on all things people and talent, read on for part 1 of our conversation and enjoy!
The Ideal Scenario for Talent Development in Companies: Learning & Enablement.
AceUp asked Jeff his thoughts on the ideal talent development scenario.
"Talent development is about learning and enablement. As a trend, we've moved away from the big training programs and broken it down into learning experiences and tools. We ask the question: what's the toolkit that you want to offer someone who is trying to learn a new skill, not necessarily just a technical skill, but a people skill as part of their job? The idea isn't to always teach them in a classroom environment, but to meet them where they are, understand their gaps and map out a set of tools to enable them to practice, make mistakes and learn from them.
The ideal scenario for me is a safe place to practice, learn, to make mistakes and to have room to reflect and then grow. If I were to think about the necessary skills we need to give employees and managers today it would be how best to deliver effective feedback (the real hard conversations, and praise as well), coaching skills and empathy. Empathy, is by far the skill that I see where there is a lot of room for improvement in creating new managers. If we can get those three things: feedback, coaching, and empathy hardwired into managers early on I think anybody can become a great manager."
The Employee Experience as a Continuum, Not a Life Cycle.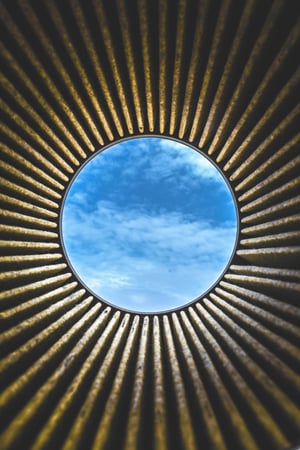 AceUp asked Jeff how to best define the employee experience from a people oriented perspective.
"If you look at the traditional talent life cycle in many organizations today, someone's hired and they go through the steps of development and ultimately they exit. Most companies currently have all of our processes engineered around this cycle of life. The modern reality is for most employees, the steps in this cycle are much more fluid. However, if you see the employee life cycle as a continuum, where every employee is moving between various stages with fluidity and sometimes in constant states of being a candidate, a developing employee and an alumni all at once…then you realize the life cycle models do not always account for what the employee truly experiences and how best to both leverage and support them in all three states to mutual advantage.
If you think back to when you landed your first job…from that point on you've always been in the mode of learning and gathering insights and building your portfolio of experiences…taking them with you to each company as a candidate/employee/alumni of some organization. The journey didn't end for you when you left that company, it just extended your growth and development and was only one stopping point along that path.
Most companies design their employee processes anchored in the company's POV…in the finality of a beginning and an end. You were there today…gone tomorrow, and it started all over again for them. But not you! Those role definitions never really mattered, what mattered…is what you learned, how you made mistakes and how you grew because of them (some faster than others). There was no beginning nor end. The employee experience continuum represents this journey and it never ends. Once a organization realizes that point…then they are managing their talent the right way, the human way.
This mindset of a company (and frankly HR) managing people through this linear process is a detriment for the employees that are wired to grow from their learning experiences, one mistake at a time. This collection of learning experiences from all the companies that you've ever worked at is the secret sauce to your career discovery, and by the way…drives your self-fulfillment.
I would wrap this up by saying to company leaders (mostly HR leaders) that how an employee leaves your company is just as critically important as how they arrived and what their experiences were while they were with you. Most of us spend a lot of time and money on recruiting, and now the big focus in the last several years has been employee development, but we can't forget about the great exit. We have to support the employee experience even when it's time for someone to leave. It's part of the journey, not just an end point destination."
Growth + Development Conversations as an Alternative to Yearly Performance Reviews.
Jeff defines a unique employee experience process.
"We've recently rolled out an employee experience process called, Growth + Development. We are using this in place of performance reviews. It's a (three times annually) employee-driven set of conversations centered on debriefing learning experiences and uncovering where an employee is going in their journey…what's working - what's not working - how they worked with others - and what they learned. As time goes on these collections of conversations will drive real time individual development with a myriad of learning data points…this will give the employee insights needed to better understand what their next step may be, and whether there's an opportunity for a different role, here or elsewhere. An employee won't know their path unless a company enables more learning in the moment programs, so that an employee can make mistakes, learn from them…then grow and develop."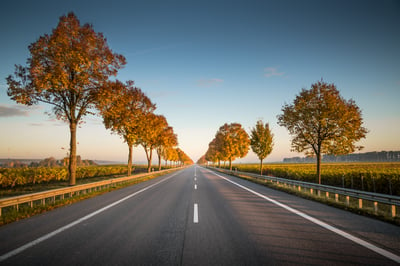 How Past Company Culture Shapes Your Career Journey.
Jeff discusses how companies with talent development hard wired into their culture become a training ground for leaders.
"When asked the question, is there any one organization where you felt you grew the most, I've heard a lot of heads of different capabilities say they learned everything they know today from a handful of companies within their industries. These companies were training grounds for amazing talent…and it was hard wired into their culture. Companies like Cisco, Microsoft, Google and here in Boston, Digitas, Polaroid, BCG and many more. A lot of CMOs and other C-suite executives I've met in Boston and beyond at some point came through the doors of Digitas. It was an progressive learning machine and they cranked out amazing talent. I think of all the folks in various functions that I worked with, many of them are at the top of their field in various companies today."
Some of these great industry talent machines wouldn't have had this much impact if they weren't also intentional about a strong and effective alumni network…and approached the full employee experience as additive to an employee's career journey. People who worked at Digitas always remembered what they learned there and that is the telltale sign of a great talent-focused company."
Advice From Jeff:
"The idea of the employee experience being a fluid journey (not a destination or a role you play) and not defined in such a linear fashion like many of the current employee lifecycles…simply attracts great talent because they are always thinking in terms of their next learning moment and career experience. Why wouldn't we lean into this? The worst thing that could happen is a company full of engaged, fulfilled, always learning, adaptive, high performing, not resting on their laurels team members…I can think of worse things!"

Stay tuned for part 2 of our conversation with Jeff for thoughts on tool-sets that work, the concept of failing fast, career-defining experiences and measuring ROI.