AceU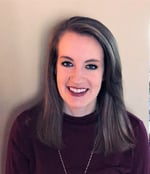 p recently had the pleasure of sitting down with Emma Baumgartner, Manager of Finance & Operations at Mentor Collective. For Emma's take on individualized development plans, the importance of a network for mentorship and coaching, and a flexible AND accountable work environment, please read on and enjoy!
Writing the Playbook on Team Member Success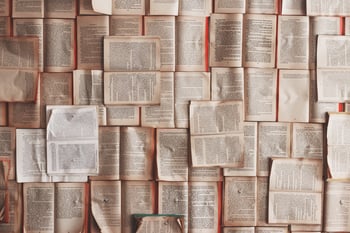 Josh from AceUp: In your ideal talent and people development scenario, what resources would you like to offer your people?
Emma: Ideally, each individual is able to work with their manager to form a detailed professional development plan, allowing them to define where they are today and where they want to get to over a certain period of time. This will depend on the past experiences of the employee. Some people may come in with a set trajectory in mind, while others may not have as clear of a vision. Ideally, managers can help these employees create a plan based on what they like and dislike about their current role and implement steps on how to get their desired outcomes.
Josh from AceUp: What's the current structure at Mentor Collective?
Emma: At MC, we give each of our employees an annual professional development stipend that they have free reign to spend however they'd like. People have chosen to spend it on books, conferences, webinars, etc. We have even had employees use it on improv classes to help them think on their feet when interacting with our outside partners! There are a lot of PD events in Boston that are cost effective, so the stipend goes a long way. Attending these events is a great way to network with others in the industry as well.
However, what I see as our most effective coaching and development tool is our network of outside advisors. We connect any employee that would find it helpful with our combined network, all of whom are kindly willing to meet with us regularly either virtually or over coffee if local. I talk with at least 2 or 3 advisors every other week.
We also have a very good network of peers, which has personally helped me very much. For example, I speak with 2 different executives/Heads of People from similarly sized startups to bounce ideas off each other and see what has and hasn't worked in the past. There are many times when I am shocked by a problem we are facing and have no idea how to figure it out. I can unashamedly admit this to them and they will often say: "oh yeah, we've had the same problem" or "that's interesting, have you tried [this]?" and help me brainstorm a solution. It's a weight off my shoulders to know that others are experiencing similar challenges, and it's not necessarily something that I or we as a company are doing wrong, but typical challenges faced at our stage.
Additionally, our COO James Morrissey has worked with our management team to create a "team member success playbook" to hone in on what's most important to each individual for their development, what they want to focus on, and what they value in a position.
Josh from AceUp: That sounds awesome, where are you in terms of rolling this out?
Emma: We've created it as a general framework and have been iterating as a management team. We've each gone to our direct reports and laid out the framework as 4 different pillars that we've identified as possible drivers of motivation for a team member. In talking through these with our direct reports, we're able to see where everyone is different and how everyone is going to find some of the pillars more motivating than others. It's gone well so far, and it's shown a lot of effort on the managers' part of trying to understand their people, which is very important.
The Key to Keeping a Work Environment Flexible and Accountable
Josh from AceUp: I think that is amazing. Historically there have been a lot of one size fits all approaches to talent development. Our work with with scalable 1-on-1 coaching at AceUp is very individualized, so it's always interesting to hear what other innovative companies are doing to approach this on a more individualized level. Because at the end of the day that's what's going to make people feel much more bought in.
Emma: We have a very good culture here at MC for that in general. We're very flexible. Take our work environment, for example. We have an unlimited remote work policy and people take advantage of it to fit individual needs. If you need to work from home because you are more productive, do it. If you need to go and visit your family in California for a week, but don't want to take the PTO and want to work remotely, do it. We see it as a sign of trust because everybody is held to their individual goals. As long as you're hitting those goals, you can do it from wherever or however you want. We are all hard working and all adults, so we can make our own decisions on how to best get everything accomplished.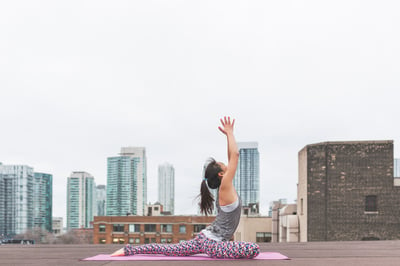 Employer Brand and ROI on Talent Development Initiatives
Josh from AceUp: How do you think about your talent development initiatives and work environment in relation to your employer brand? Is this something that you're intentional about connecting?

Emma: Yes, it's definitely important for us as a social impact start-up. We are very mission-driven in our work, trying to increase graduation rates, student retention, and serve underrepresented populations. We partner with universities to spread the high impact practice of mentorship by designing, managing, and assessing programs that match every student with a relevant near-peer mentor. Along these lines, when you start at MC, you are given a mentor through our tool who is more senior. Through this, we're all bought into our product and our brand not only because we believe in what we're doing for the outside, but because we experience it internally as well.
Josh from AceUp: How do you think about the ROI for these talent development initiatives in relation to a traditional financial bottom line?
Emma: We want to have the best people here that we can. Investing in the people who are doing well for us is important because we want them to be successful here and be here for a long time. We've learned from the past when we've done some hiring that didn't work out that we hired people for the "wrong" reasons. That turnover is hurtful from a morale standpoint, and if they are client facing, from a business standpoint. The hiring process takes a long time and a lot of effort from a lot of people, so being able to invest in the people that we see as being positive influences here can only help us.