Business plans are the foundation of a successful company, and yet they often get overlooked during the business creation process. In fact, most times companies use rough business plan outlines until they need to fully flesh it out, like during fundraising efforts or client pitches. Whether you waited until the last minute or are getting a jump start, we've pulled together some resources to help you figure out what to include in your business plan, what blunders to avoid, and the best way to present this information during business proposals and pitches.

Dave Lavinsky from Forbes wrote a helpful article outlining the 11 things you need to consider and include when creating your business plan, along with a 23 Point Checklist For Success.
If you haven't heard of Forbes Coaches Council, you've been missing out. This group of business and leadership coaches are the best of the best, so you should definitely follow their advice and avoid making these eight mistakes. In fact, if you want personal advice from some Forbes Coaches Council members, consider booking a free consultation with those who are in Ace-up's Business Coach Network.
John Rampton from Business Insider shares these easy steps for writing your best business plan outline.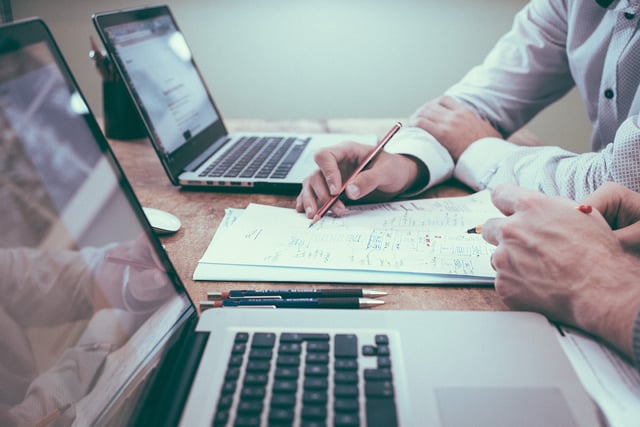 Now that you've nailed down your action plan, the next step is to present it. In steps the business proposal. Business proposals are extremely important for both you and whoever you're pitching to (clients, investors, partners, etc). For clients, business proposals are a great way to understand what is being offered, whether it's beneficial, and if they should pursue business together.
For those pitching, it's not only a way to sell to clients, but the process of putting the proposal together also helps to identify blind spots, clarify questions, strengthen the offer, and finalize the overall vision for the product or service in relation to the intended client.

As competition grows fiercer in every market, it's imperative that you approach prospective partnerships with clear, professional proposals that check all of the necessary boxes. This includes which parts of your business strategies to include, which to leave out, and ways to make it stand apart from the competition.


The only completely free proposal templates on our list, TidyForms is a pretty good solution to those that are looking for a simple, standard template to jump off from.


5. PandaDoc
(Free w/ Trial)
PandaDoc offers an all-in-one solution for teams that are constantly churning out client proposals, but they offer proposal templates as part of their product. You can access these business proposal templates with a free 14 day trial of PandaDoc's proposal product.

Proposable is similar to PandaDoc, and also offers proposal templates with a free 14 day trial of their product.


7. Proposify
(Free w/ Trial)
Another sales technology solution, they offer their templates with a free 30 day trial instead of 14 days.


If you have a budget for your proposals, this is an excellent source for beautiful paid templates. If you're pitching to a high-profile client or to a big investor, it's worth paying for one of these professionally designed proposal templates.


Similar to Graphic River, this is fantastic resource for paid templates. Since it's less known than Graphic River, you can easily find affordable templates that are more unique and geared toward your industry.


---
Need more help with solidifying your business plan, or crafting the right proposal? Have a free consultation with one of Ace-up's Business Coaches and see how business coaching can help you today. They're thoroughly vetted, high-quality professionals in their fields, so they certainly know their stuff!