Once in a meeting, a senior coworker (who will remain nameless) said something to me to the effect of, "It's not worth giving you too much responsibility, I know you'll move on soon." Those words echoed in my head as I printed out my letter of resignation a few months later.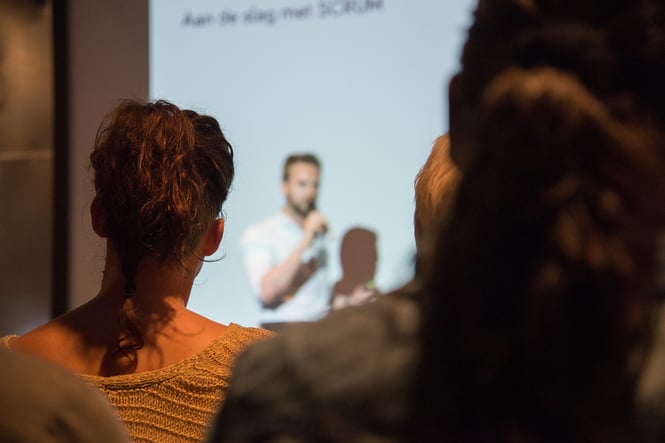 It's an extreme example, but thinking back on it I realize that incident and other behaviors had me heading out the door.
We've all heard the statistics. According to CNN, "Millennials will jump jobs four times in their first decade out of college." And for many, this is accepted as truth.
So how can you avoid simple everyday missteps, and make decisions that won't push employee retention down?
1. Help Employees Set Goals and Stick to Them
When a company understands an employee's goal, management can help individuals grow, learn and stay in the company. Goal setting workshops can help employees see a path to growth that creates a dialogue about future promotion within the workplace.
Goal setting is a win-win for the company and employees. Employees commit to creating change they're excited about, and the company grows stronger from the time invested.
Ace-up spoke with career coach Shannon O'Brien, founder and principal advisor of Whole U., a career and life strategy consultancy that works with clients from around the world. She agreed that adopting goals and a new mindset can help spark recommitment to the workplace.
O'Brien, who is ranked the #1 career coach in Boston by the business review site Yelp says, "over time, every employee is in danger of becoming complacent. Therefore, organizations benefit tremendously from working with a coach who can offer objectivity, facilitate authentic dialogue, and also help to spark creativity and fresh perspectives."
2. Create a Positive Company Culture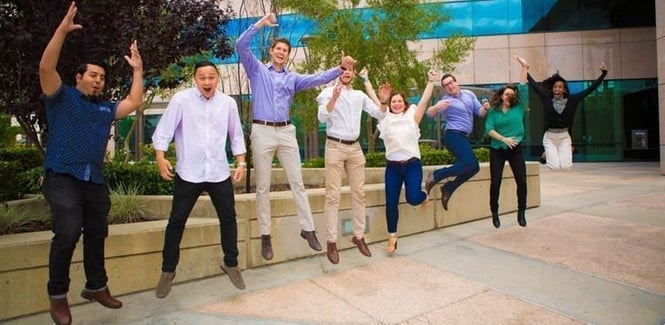 "Employees want to feel heard and respected," says O'Brien. "So the fact that a company hires a coach to visit their workplace should ultimately demonstrate care and value for the team's ongoing engagement and contribution."
When a company hires a coach, it kicks off a culture of positivity and understanding. In a 2014 CareerBuilder survey, 46% surveyed said they left companies to find a better culture fit. While coaching might seem unnecessary to some, in reality it can help create a more communicative culture where hires will want to stay and grow.
3. Stop Waiting for the Exit to Change
52% of people in the CareerBuilder survey expressed they would leave a position because it feels like a job, not a career. Instead of learning this at an exit interview, many companies are implementing the "Stay Interview," where employees can speak frankly about their experience and improvements they'd like to see within the company.
While it takes some getting used to, a "Stay Interview" can be a valuable tool for companies hoping to retain employees. Bringing in an objective, third-party coach can help decode the conversations and create a lasting change.
"Work can get stale when there is no acknowledgment and/or no sense of progress," explains productivity coach Linda Stacy. "Coaching can help a manager understand the importance of acknowledgment and help a team set/define clear expectations, with built in measures."
4. Make Expectations Crystal Clear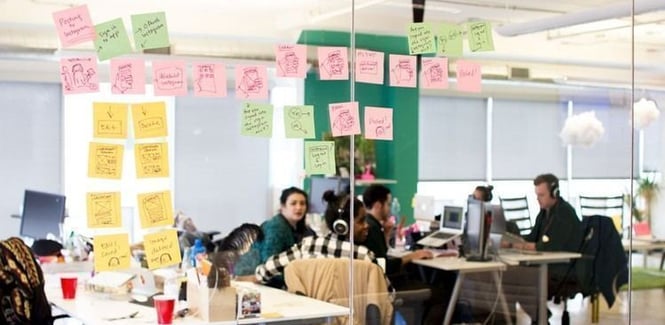 Still unsure about the benefits of a coach in the corporate world? You're not the only one. When bringing a coach in, make sure you do it for the right reasons. You have to want to create change while keeping your team together. Setting expectations throughout the company helps unify the team. Starting a dialogue might be tough at first but as Stacy explains:
"A group coaching session offers a forum where all contributors collaborate to assess roles and responsibilities. We discuss everything from large multi-phase projects to small daily maintenance work. The forum environment is helpful since everyone has a voice, their role matters. Workload imbalances can be more easily identified. This type of group coaching session helps define what is most important--it sets priorities."
Picking up any of these tips can help improve retention at a company. Taking the time to work on employees means they'll want to work with you.